Sen. Feinstein Defends Handling of Kavanaugh Allegations: 'Critical' to Protect Victim's Identity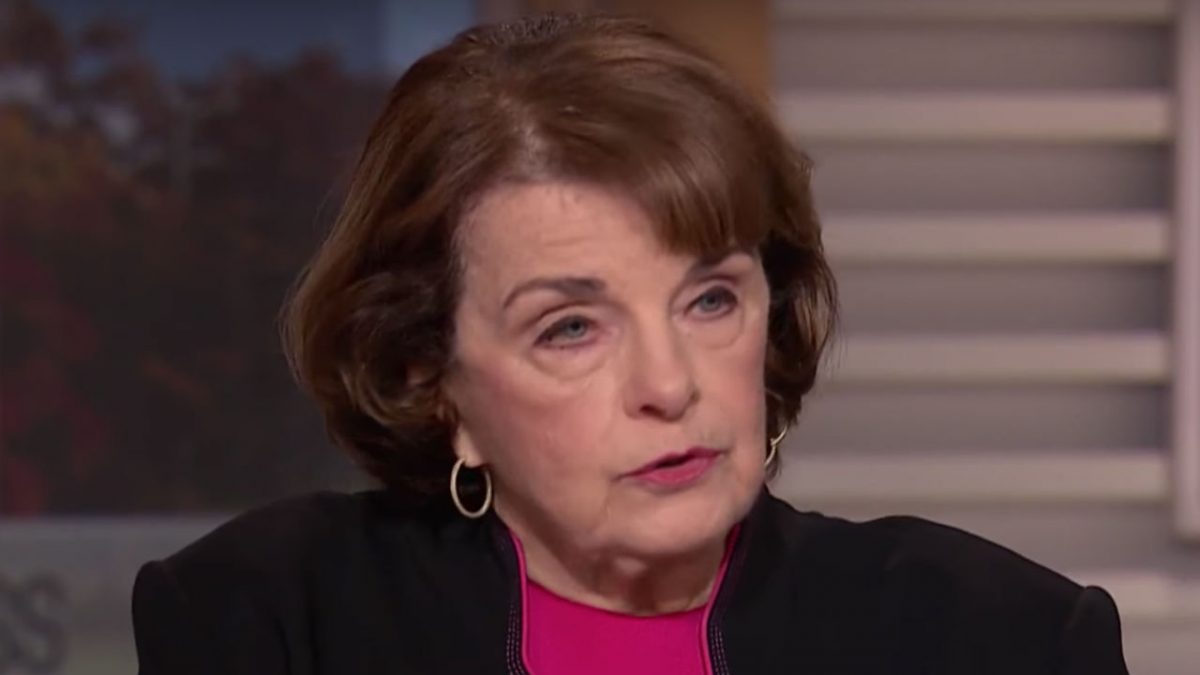 The office of Senator Dianne Feinstein (D-CA) has put out a statement addressing the senator's handling of an allegation she received of sexual misconduct against Supreme Court nominee Brett Kavanaugh.
Feinstein confirmed receipt of the letter yesterday and said she turned it over to the FBI. The New York Times reports that the letter was sent to a congresswoman in July and "quickly shared" with Feinstein, but she was "torn by competing concerns" because the woman who wrote the letter did not want to go public:
Under pressure from other Democratic senators, who had been fighting a pitched battle against Judge Kavanaugh for weeks — largely over access to documents from his years in the George W. Bush White House — Ms. Feinstein called a meeting late Wednesday to share with the lawmakers the letter's contents but not the letter itself.

Several of those senators advised Ms. Feinstein to at least share the letter with law enforcement authorities, and on Thursday she announced in a cryptic statement that she had sent "information from an individual concerning the nomination of Brett Kavanaugh to the Supreme Court" to the authorities, but only after redacting the woman's name from the document.
Feinstein has received criticism for her handling of the issue, including from Kevin de León, the Democratic state senator challenging her in her re-election bid. De León said people should know why she "waited nearly three months" to hand the letter over to authorities.
Feinstein put out a statement through a spokesperson defending her actions:
Senator Feinstein was given information about Judge Kavanaugh through a third party. The Senator took these allegations seriously and believed they should be public. However, the woman in question made it clear she did not want this information to be public. It is critical in matters of sexual misconduct to protect the identity of the victim when they wish to remain anonymous, and the senator did so in this case.
NEW statement from @SenFeinstein's spokesman pic.twitter.com/kdaTV9LCnd

— Seung Min Kim (@seungminkim) September 14, 2018
[image via screengrab]
Have a tip we should know? tips@mediaite.com
Josh Feldman - Senior Editor