Shep Smith Reveals Thoughts On Catholic Church and Rachel Maddow In LA Times Interview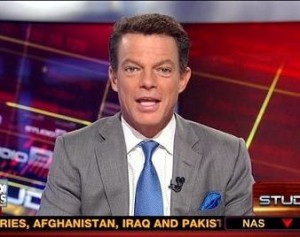 Fox News anchor Shepard Smith revealed that he thinks media organizations spend an immense amount of time on the papal conclave and that he appreciates Rachel Maddow's professed fandom during a wide-ranging Los Angeles Times interview. Smith revealed, too, that he owns three different phones.
Smith told Irene Lacher of the LA Times that he thinks questions about the role of women in the Catholic Church are valid given that women already play a significant leadership role in the church. "In 2013, we all know women can do anything men can do," he said.
The papal conclave coverage was absolutely worth it according to Smith but it did seem a bit excessive, too. "We spent an inordinate amount of time on this, and there's a lot going on in the world," he said.
He likes Rachel Maddow and is happy that she likes him to but he notes that the rivalry between MSNBC and Fox News is very much like the rivalry between LSU and Ole Miss. "Everything in this thing we do to me is Ole Miss and LSU. I love Ole Miss; I hate LSU. And that's how MSNBC and Fox News viewers are, and I understand it and I respect it because I hate LSU," he said.
The surprising admission in this interview is that Smith owns three different phones: a BlackBerry, an iPhone, and a Nexus 6. He actually sleeps with his Nexus 6 while the other two phones remain on night stand. "These are bad habits that I need to break, but I need to know right when I wake up what is about to happen today," he told the Times.
Read full article here.
Have a tip we should know? tips@mediaite.com