Six Women Accuse CBS' Les Moonves of Sexual Harassment in Bombshell New Report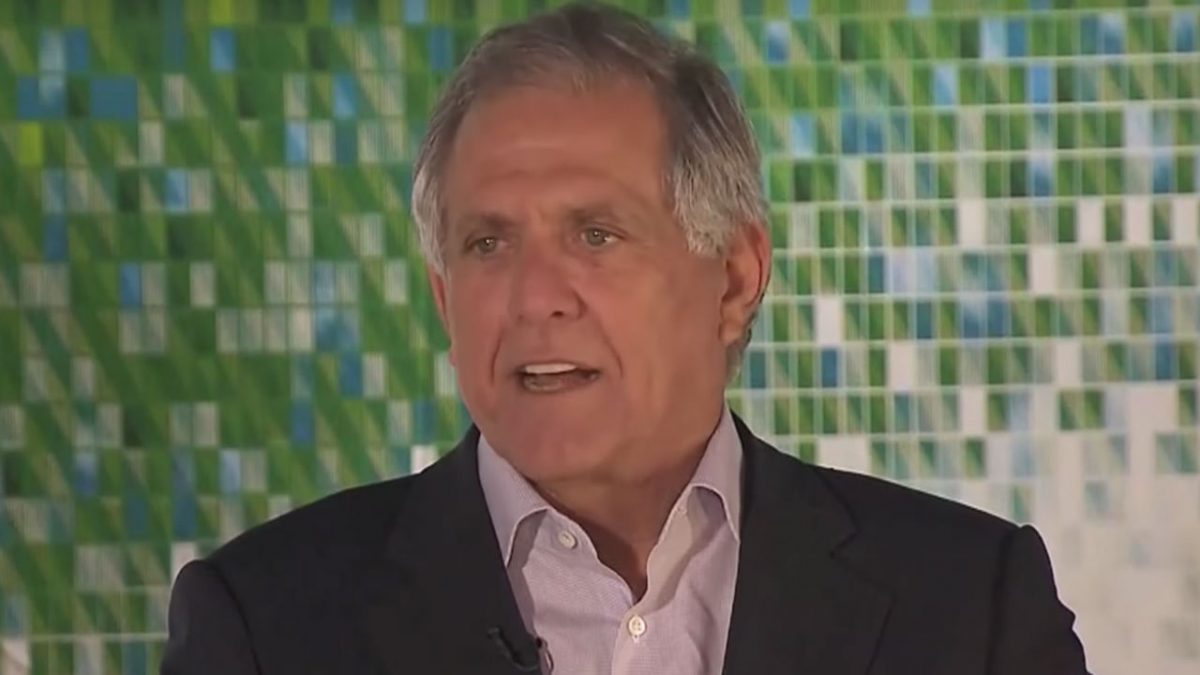 The New Yorker's Ronan Farrow has just published a bombshell report on CBS CEO Leslie Moonves allegedly sexually harassing six women and leading a company where sexual misconduct was allowed to fester.
The alleged sexual misconduct occurred from the 1980's to the late 2000's and involved forcible kissing or unwanted sexual contact.
Farrow reports:
Six women who had professional dealings with him told me that, between the nineteen-eighties and the late aughts, Moonves sexually harassed them. Four described forcible touching or kissing during business meetings, in what they said appeared to be a practiced routine. Two told me that Moonves physically intimidated them or threatened to derail their careers. All said that he became cold or hostile after they rejected his advances, and that they believed their careers suffered as a result. "What happened to me was a sexual assault, and then I was fired for not participating," the actress and writer Illeana Douglas told me. All the women said they still feared that speaking out would lead to retaliation from Moonves, who is known in the industry for his ability to make or break careers. "He has gotten away with it for decades," the writer Janet Jones, who alleges that she had to shove Moonves off her after he forcibly kissed her at a work meeting, told me. "And it's just not O.K."
In addition, over 30 former and current employees who spoke to Farrow said that the environment of sexual harassment was allowed to fester — including at flagship CBS News and 60 Minutes — and offenders were often promoted.
It is not entirely clear, according to Farrow, if Moonves knew about the allegations at the time but some, including the accusations made against Charlie Rose, have already been made public.
Moonves, who said he regrets that he may have made women uncomfortable, has refuted the employees' claims a culture of harassment existed or exists at CBS during his tenure.
"Throughout my time at CBS, we have promoted a culture of respect and opportunity for all employees, and have consistently found success elevating women to top executive positions across our company," Moonves said in the statement appearing as part of Farrow's report. "I recognize that there were times decades ago when I may have made some women uncomfortable by making advances. Those were mistakes, and I regret them immensely."
Earlier today, CBS issued a statement to the Hollywood Reporter stating that they were investigating the sexual misconduct claims that have recently come to light and noted such misconduct accusations "are to be taken seriously."
"All allegations of personal misconduct are to be taken seriously," a spokesperson for CBS told THR. "The Independent Directors of CBS have committed to investigating claims that violate the Company's clear policies in that regard. Upon the conclusion of that investigation, which involves recently reported allegations that go back several decades, the Board will promptly review the findings and take appropriate action."
[image via screengrab]
Have a tip we should know? tips@mediaite.com