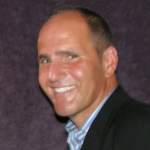 The Saints have finally come marching home and football season is now over after a great Super Bowl last Sunday. (Although, please don't get me started on that halftime show by The Who. The better question that came to my mind is Why? or How?, but I guess some lyrics such as "I hope I die before I get old" are truly meant to live on merely as unfulfilled prophecies). As a great portion of the population now enters a deep period of post-football season mourning, there is a dawning realization that Sundays are now wide open again. Time to get out of the house and do something. And don't tell me you will be home watching the Winter Olympics, because I don't believe you. It's OK though, Hollywood has grand plans for you, as the Valentine's Day/President's Day weekend mash up has become a favorite weekend for Hollywood to debut shiny new products. By far the shiniest film to debut over this upcoming four day holiday weekend is Valentine's Day. I wish I could say that among all of its shiny-ness there was something new about this film, but not so much.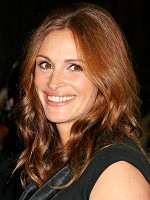 Just to get those of you who live in a pop culture vacuum up to speed, Valentine's Day is not just a holiday anymore; it is now also a movie starring very possibly you and almost everyone you know. I wish I were kidding. Ok, maybe it just seems like all of Hollywood has at least 3 minutes of screen time in Valentine's Day, but Garry Marshall, the prestigious director of Pretty Woman and the man responsible for killing more hours of my childhood than I'd like to admit as creator of such television classics as Happy Days, Laverne and Shirley, and Mork and Mindy, has put together a cast that includes not only the Pretty Woman herself, Julia Roberts (who has a whopping 6 or so minutes of screen time in the movie), but also an eclectic cast that somehow includes 2 of Hollywood's hottest Jessicas (miss Alba and miss Biel – sadly, this movie came about 16 or so years too late to feature one of Hollywood's most famous Jessicas, miss Tandy, although Shirley MacLaine brings senior citizen love to the film to ensure that all demographics are covered), doctors McDreamy and McSteamy (that's Patrick Dempsey and Eric Dane for your non-Grey's Anatomy fans out there), Anne Hathaway, Jennifer Garner, Kathy Bates, Ashton Kutcher, Queen Latifah, Topher Grace, Bradley Cooper, Jamie Foxx, Taylor Swift and Taylor Lautner. And I think I left some people out. The number of Oscar/Grammy nominations/wins held by this cast alone is mind-boggling.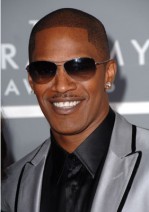 The question that such an all-star cast begs is does providing employment to most of the Screen Actors Guild within one film make that film a good one? But perhaps a better question is with all that star power, does it even matter if the film is good? Well, I actually attended a screening of this epic in the making, and I have the good sense to realize that my opinion as to the quality of this movie does not matter one bit to how this film will perform where it counts, at the cash registers. This film will make a ton of money. Yes, it's true my 9 year old niece could have written a screenplay that would probably be more sophisticated than the paint by numbers effort on display here, but when you are painting by numbers with such attractive and likeable talent on display, the American viewing public tends to respond. The easiest comparison is to take a look at the box office performance of He's Just Not That Into You – last year's connect the dots with a beautiful cast effort – that also came out right around Valentine's Day. HJNTIY made nearly $28 million in its debut weekend, on its way to total US Box Office of just under $94 million. I think there is a good chance Valentine's Day may double the opening weekend grosses of HJNTIY over the upcoming 4-day weekend. Credit that to star-power, the power of Warner Brothers' incessant marketing, and the fact that in this economic recession of ours, a movie date is about the most affordable Valentine's Day date around. And if you are going to see any one movie this Valentine's Day, surely it's going to be Valentine's Day and not Percy Jackson & The Olympians: The Lightning Thief (FYI, that last title, which I know really rolls off the tongue, is not something I just made up – it really is a movie coming out this weekend, and it's based on a children's book and will also probably make a good amount of money, but nowhere near the results of Valentine's Day).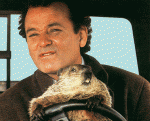 With HJNTIY last year and Valentine's Day this year, do you get the feeling we have a new tradition here? Coming next Valentine's Day to a theater near you, we will have President's Day, the movie. I'm hoping that's only just a bad joke (as much as I'd love to see a film tell the intersecting star-crossed love story of George and Martha, Abe Lincoln, etc.), but I'm fearful as the creative team behind Valentine's Day has already announced plans for the ensemble romantic comedy New Year's Eve. This film (also likely a classic in the making) will probably be released next Valentine's Day, thanks to the Hollywood logic that no one actually goes to the movies on New Year's Eve and that Valentine's Day weekend is now a huge movie-going weekend. When you start thinking about other holidays as possible themes for rom-coms, the possibilities are nearly limitless. Please feel free to insert your suggestions for holiday themed movies in the comment section below, or on Twitter @smarthollywood. Just remember that Groundhog Day is already taken, but given how remake-crazy Hollywood is, we might get the all-star remake soon.
So after reading all of the above you might possibly believe I hated the movie right? Actually, no I didn't. Unless you are a relative of Scrooge or absolutely refute the existence of love as a possibility in this lifetime, it is basically impossible to hate this movie. This is a film that has multiple viewings on cable TV written all over it. I mean, how can you not enjoy spending time watching this group of talent? But then again, I already admitted that I spent much of my youth watching reruns of Happy Days, Laverne and Shirley, and Mork and Mindy, so just take that into consideration.
Jonathan Fuhrman is a lawyer and former studio exec who writes the "Smart Hollywood" column for Mediaite. Find him on Twitter @smarthollywood, and reach him at smarthollywood@gmail.com.
Have a tip we should know? tips@mediaite.com