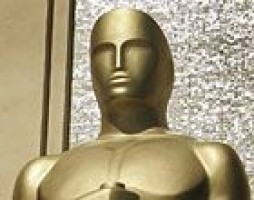 It was another early morning in Hollywood today as Anne Hathaway helped announce the 2010 Academy Award nominations. This years Academy Awards are notable in that the Best Picture category has expanded to 10 nominees for the first time in over half a century. Click the link here for the full list of nominees, but here are my instant thoughts:
The big surprise in the Best Picture category was the inclusion of the $200M plus grosser The Blind Side. Sure, we all knew that Sandra Bullock was a fave to land a Best Actress nominee (and she did), but few thought the film itself would sneak into the top category. In doing so, it bumped a wide variety of other worthy contenders/box office smashes such as Star Trek and The Hangover. I was happy to see Up land both a Best Picture nomination along with its expected Best Animated Picture nomination. Up truly was one of the top 10 films of the year and its nomination in Oscar's top category is well deserved.
The top nominees in this year's Oscar race are Avatar and The Hurt Locker which are tied for most nominations this year with 9 nominations each. This means that on Oscar night we will see the much-expected battle of the exes in the Best Director category – Kathryn Bigelow (The Hurt Locker) vs. James Cameron (Avatar). This past weekend Bigelow took home the DGA award for Best Director making her an early favorite to take home Oscar gold. If you've seen Hurt Locker (and at this point I know based on its box office performance most of you haven't), you will know that a directing win for Bigelow is much deserved! Locker is out on DVD now, and with all of its nominations across the board today, you have no excuse not to put it at the top of your Netflix queue ASAP.
Often, the Best Picture winner goes hand in hand with the Best Director award, but I think this is a year where Bigelow/Hurt Locker may win Best Director, and Avatar will win everything else its nominated for, including Best Picture. The world-wide box office sensation that is Avatar will not be denied come Oscar time.
The Academy Awards will be handed out March 7th, and I will have more analysis/predictions in the weeks to come!
Have a tip we should know? tips@mediaite.com