Some Female Dems Reportedly Wearing Black to Trump SOTU Address in Solidarity With #TimesUp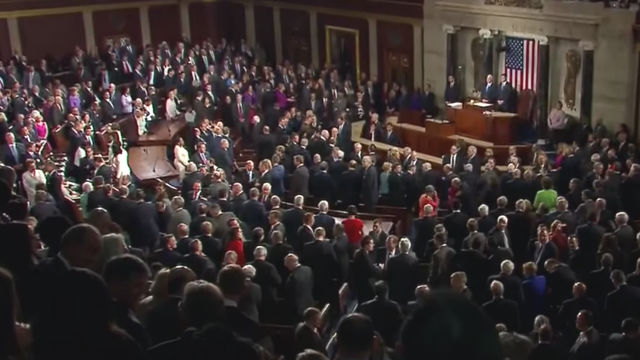 It appears Hollywood is inspiring a fashion trend on Capitol Hill.
After dozens of actresses wore black to Sunday's Golden Globe Awards in order to make a statement against sexual harassment in the industry and show solidarity with the #TimesUp movement, Democratic women are now reportedly wearing black to President Trump's first State of the Union address later this month.
"This is a culture change that is sweeping the country, and Congress is embracing it," Rep. Jackie Speier (D-CA) told NBC News.
The silent protest, which is being organized by the Democratic Women's Working Group, invites both men and women on both sides of the aisle to join in. Speier was the congresswoman who publicized Congress' decades-long funding of sexual harassment settlements.
However, it's worth noting that last year, Democratic women wore all-white to Trump's first joint address to Congress… also as the form of a silent protest. Quite the opposite message.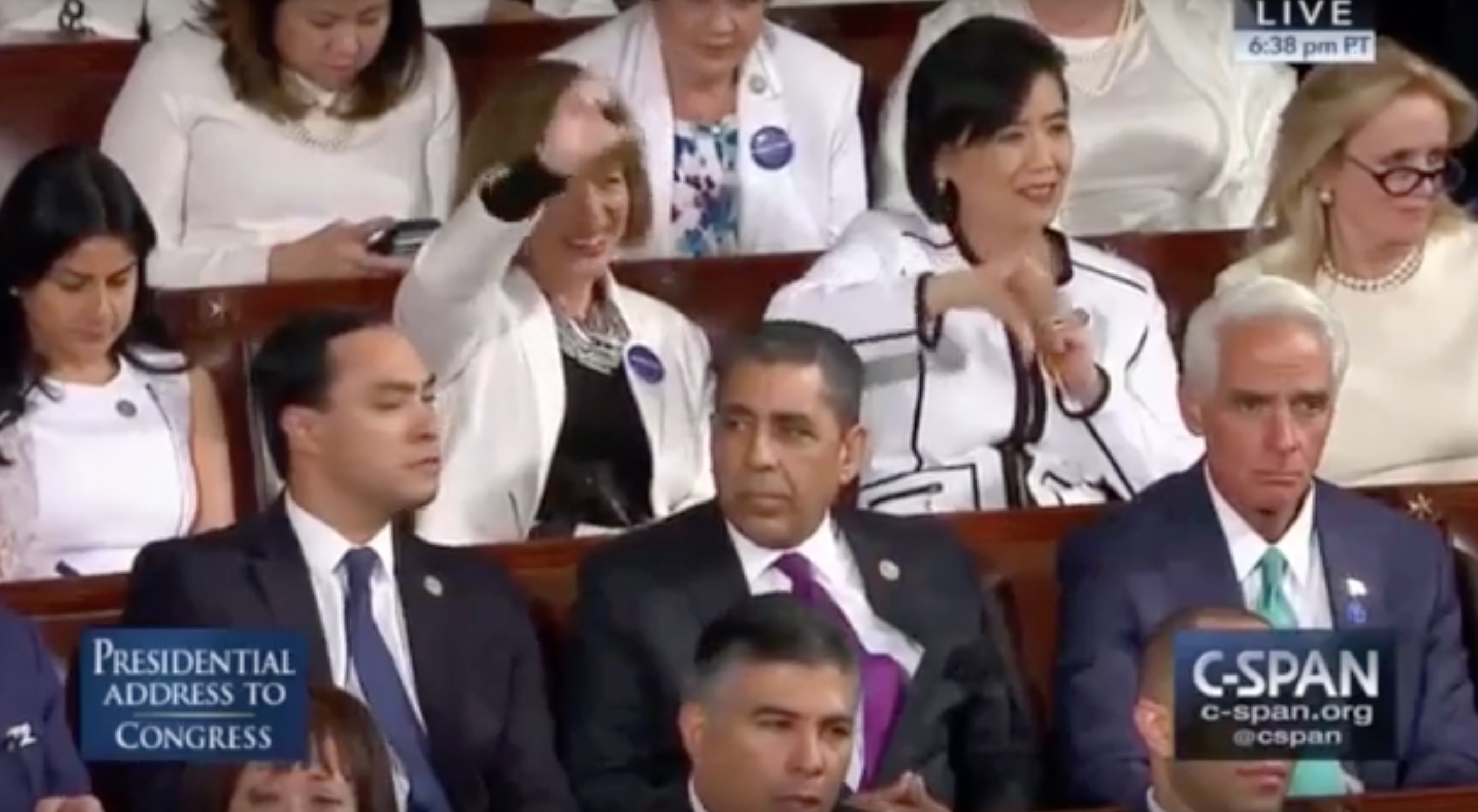 Trump's State of the Union address will be given January 30.
[image via screengrab]
Have a tip we should know? [email protected]