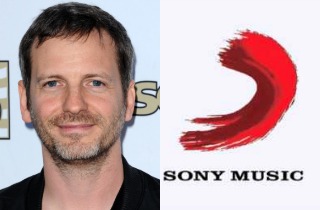 Emerging news states today that Sony Music is about to drop one of its biggest producers who's embroiled in legal battles and accusations of improper conduct.
A report from TheWrap indicates that Lukasz Gottwald (aka Dr. Luke) will soon be seeing his contract with Sony Music terminated one year ahead of time. While representatives from Luke and Sony declined to elaborate, it is highly likely that this move will be connected to bad PR caused by allegations of sexual assault from Kesha.
The controversy surrounding Dr. Luke began when the pop singer took him to court and claimed that he drugged and sexually assaulted her over the course of their partnership. Kesha sought an injunction for her contract to work with Luke, and she received support from Taylor Swift, Adele, and numerous others as part of the #FreeKesha movement.
Kesha initially saw victory when a judge ruled against Luke's countersuits for extortion and breach of contract. The New York State Supreme Court overturned this last month, however, citing contract law and a lack of evidence to support Kesha's abuse claims.
Even with this recent ruling, artists like Lady Gaga have continued to stand with Kesha against the "public shaming" she says has come her way. Kelly Clarkson also recently alleged that she worked with Luke only because her label blackmailed her into doing so, and that he was "hard to work with."
Inside sources reportedly told TheWrap that their decision came as a result of the public relations nightmare Luke has caused the company:
"There is no contest. Kesha has no case in regards to her contract but they can't afford the Adeles of the world out in the streets calling the label unsupportive," one individual familiar with upper management's thinking told TheWrap. "The fact that this hasn't already been taken care of with Luke is confusing, especially for people in the building."
[images via wikimedia]
Have a tip we should know? tips@mediaite.com