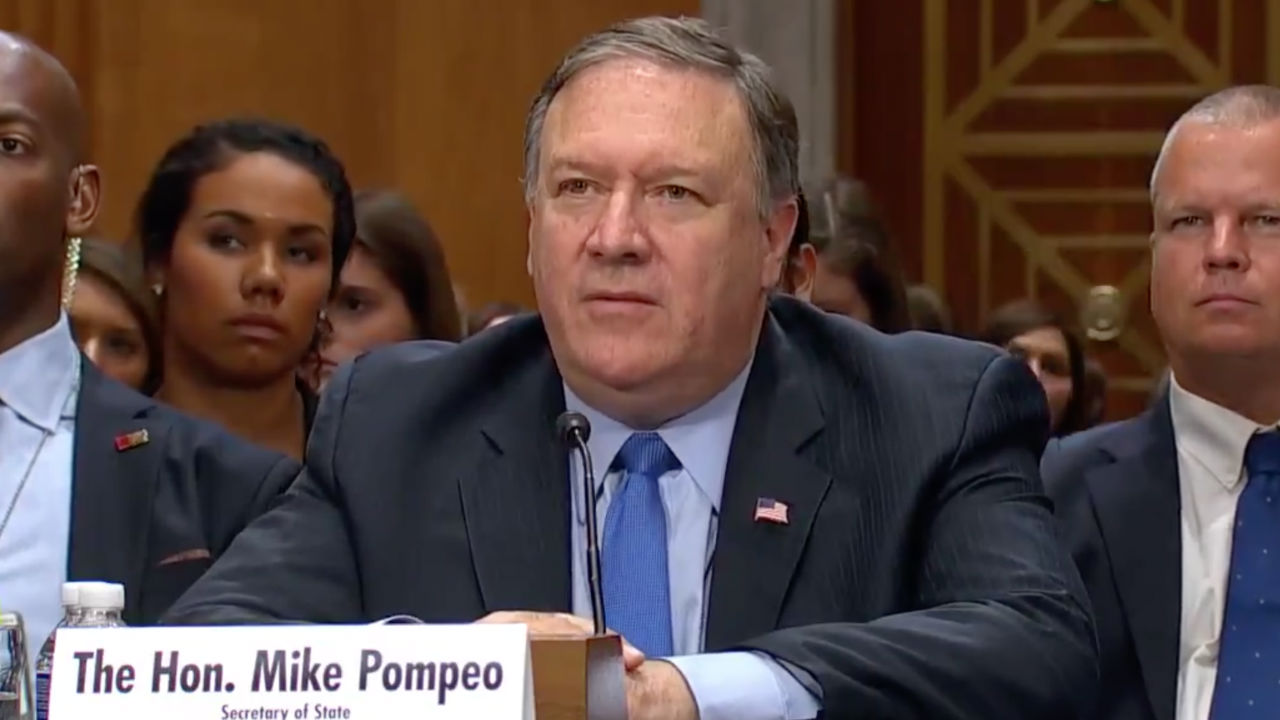 On Thursday night, ABC News reported that it had spoken with a senior Turkish official who claimed Secretary of State Mike Pompeo heard a recording of journalist Jamal Khashoggi's suspected murder and was given a transcript as well.
However, the State Department is denying that claim.
"Secretary Pompeo has neither heard a tape nor has he seen a transcript related to Jamal Khashoggi's disappearance," spokeswoman Heather Nauert told the outlet.
The official, who on condition of anonymity spoke only to ABC, stated the clip was played Wednesday during meetings in Turkey. It was also reported that Turkish officials think Khashoggi was involved in an eight-minute struggle that ended in his fatal strangulation.
According to ABC, it is unclear whether Pompeo showed the transcript to President Donald Trump.
Pompeo has refused to say whether he's heard the recording, telling the media on Wednesday, "I don't have anything to say about that."
[Image via screengrab]
Have a tip we should know? tips@mediaite.com