Steve Bannon: 'I Could Care Less' About Trying to Fix Relationship with the Press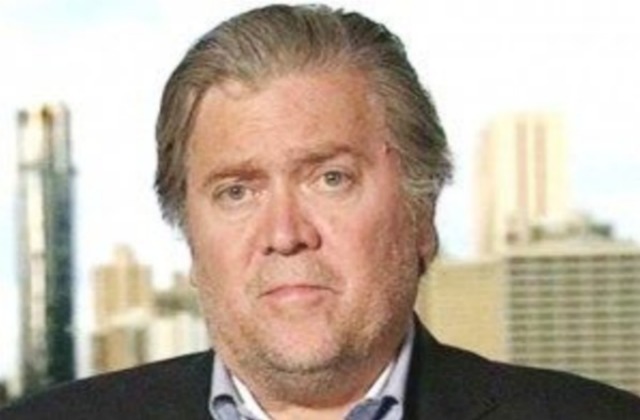 White House chief strategist Steve Bannon rarely gives interviews, but he spoke to CNN's Dylan Byers recently for a piece on Sean Spicer.
Recent reports suggest that Trump may not be quite so happy with Spicer's performance, but both Bannon and Reince Priebus say that's not true:
"It's totally and completely false," Steve Bannon, the president's chief strategist, told me during a recent interview in the Roosevelt Room. "The President has full and total confidence in Sean."

Reince Priebus, Trump's chief of staff, told me the same: "The President has full confidence in Sean," he said. "What he thinks is that this is a media narrative that's B.S., that's what he thinks."
The CNN report says a few sources think Kellyanne Conway may be behind the anti-Spicer leaks, but Bannon suggested that maybe "the media, the opposition party" is just making things up.
Bannon has taken to categorizing the press as the opposition party, a sentiment that has been echoed by President Trump. And Bannon had this to say about the press' treatment of the White House and vice versa:
"The opposition party is completely focused on trying to destroy Trump and his administration," Bannon told me. "It's not going to happen."

When asked if he had any interest in repairing the relationship, Bannon replied: "I could care less."
He added that the press was "ashamed and humiliated" after the election and praised Spicer for going out every day to take questions from "hostile" reporters.
[image via screengrab]
——
Follow Josh Feldman on Twitter: @feldmaniac
Have a tip we should know? [email protected]
Josh Feldman - Senior Editor