Stormy Daniels: Women Approach Me at Shows Sharing Personal Stories, 'Just Heavy, Heavy Sh*t'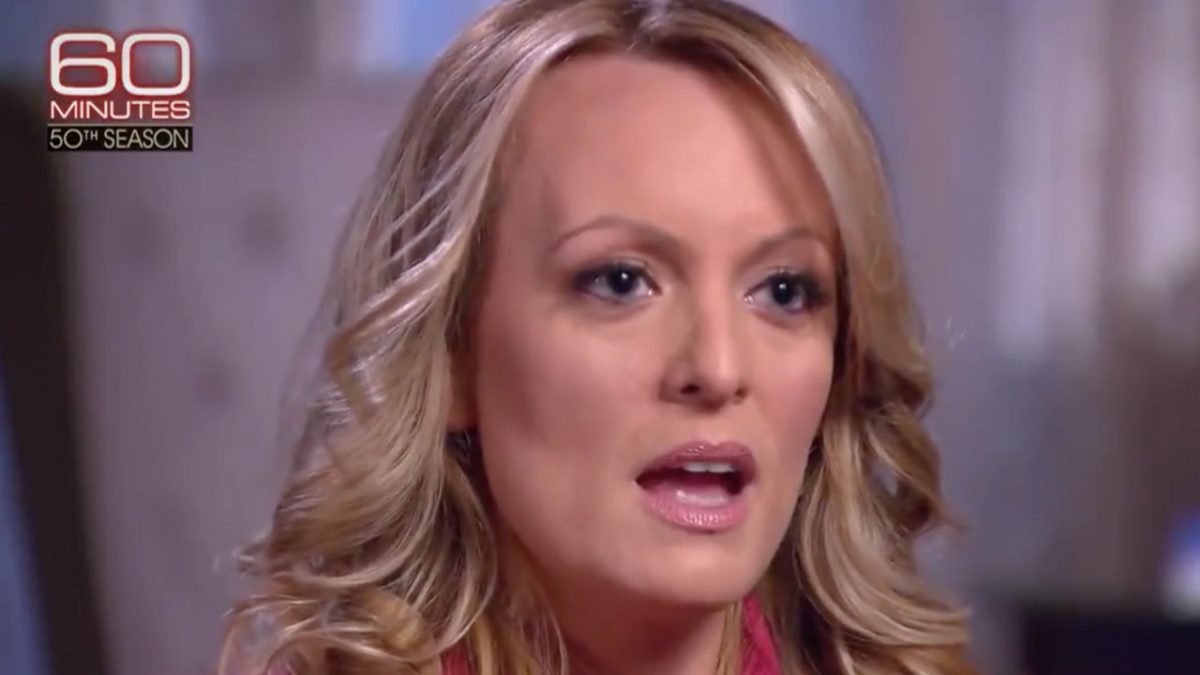 Stormy Daniels sat down for an interview with Olivia Nuzzi to reflect on how much her life has changed since the news of her affair with President Donald Trump broke earlier this year.
"I started this just because I wanted to set the record straight and not be bullied," she said. "I really just wanted to save my own ass. Now I'm in charge of saving the world. What the fuck?"
Daniels said that for a time the clubs she went to were "dead," but now a lot of people come to her shows. Including many women:
And now if you go to one of my shows, it's large groups of women, oftentimes in homemade matching Stormy shirts. They are loud, and they're angry. They're like, 'Fuck Trump.' Or they're crying. I'm like, 'Jesus Christ. There's no crying in tittie bars. What's happening?' People are grabbing me and giving me money, and then later they're sharing their personal stories — women are saying, 'I was molested or I was raped, and you've given me the inspiration to file charges against my boss.' Just heavy, heavy shit every night.
She adds that there are also Trump supporters who approach her saying things like, "I just want to meet the lady that he picked to have sex with him."
Daniels also makes it clear in the interview she doesn't consider her affair with Trump a #MeToo case and she doesn't consider herself a feminist.
In fact, she says, "I feel sorry for men right now. It's not a good climate to have a penis.
It's actually sexist to accuse men as a whole of something, you know? It's just — I don't know. A guy can't even open a door for a lady without being called a pig."
You can read the full interview here.
[image via screengrab]
Have a tip we should know? tips@mediaite.com
Josh Feldman - Senior Editor