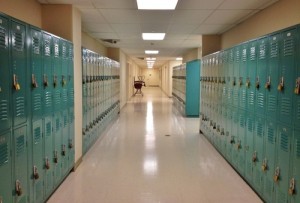 Sometimes it doesn't pay to be sarcastic.
Okay, I was being sarcastic there, but seriously, sometimes people just can't tell when you're being sarcastic. Is that your fault? Well, apparently it is, because Minnesota high school senior Reid Sagehorn got suspended for sarcastically tweeting that he made out with a teacher.
Someone asked him if he actually did it, and Reid tweeted a sarcastic statement of affirment. As a result, he received a suspension for over two months after a parent noticed the tweet. However, many of Reid's peers stood up for him and started a #FreeReid trend on Twitter.
They also created a Change.org petition calling the suspension wildly unfair and completely overblown, considering what the offense was in the first place.
The ten-week punishment is, in effect, an expulsion. Meanwhile, the person (or people) responsible for starting and perpetuating the countless rumors on the Twitter account have not faced any discipline…

It has been speculated that Reid is being made an example of because of upcoming negotiations with the Teachers Union. If this is indeed the case, administration should not base their decisions on labor negotiations when the fate of a student hangs in the balance. If it is not the case, it leaves one wondering what could lead Rogers and district administration to make such a grave mistake.
And that's why you never tell jokes on Twitter, kids. Because some parent might see it and try to ruin your academic career.
[h/t Reason]
[photo via Shutterstock]
— —
Follow Josh Feldman on Twitter: @feldmaniac
Have a tip we should know? tips@mediaite.com
Josh Feldman - Senior Editor