T.I. Eviscerates Kanye Over 'Bootlicking' Trump Summit: 'Disgraceful & Embarrassing Act Of Desperation'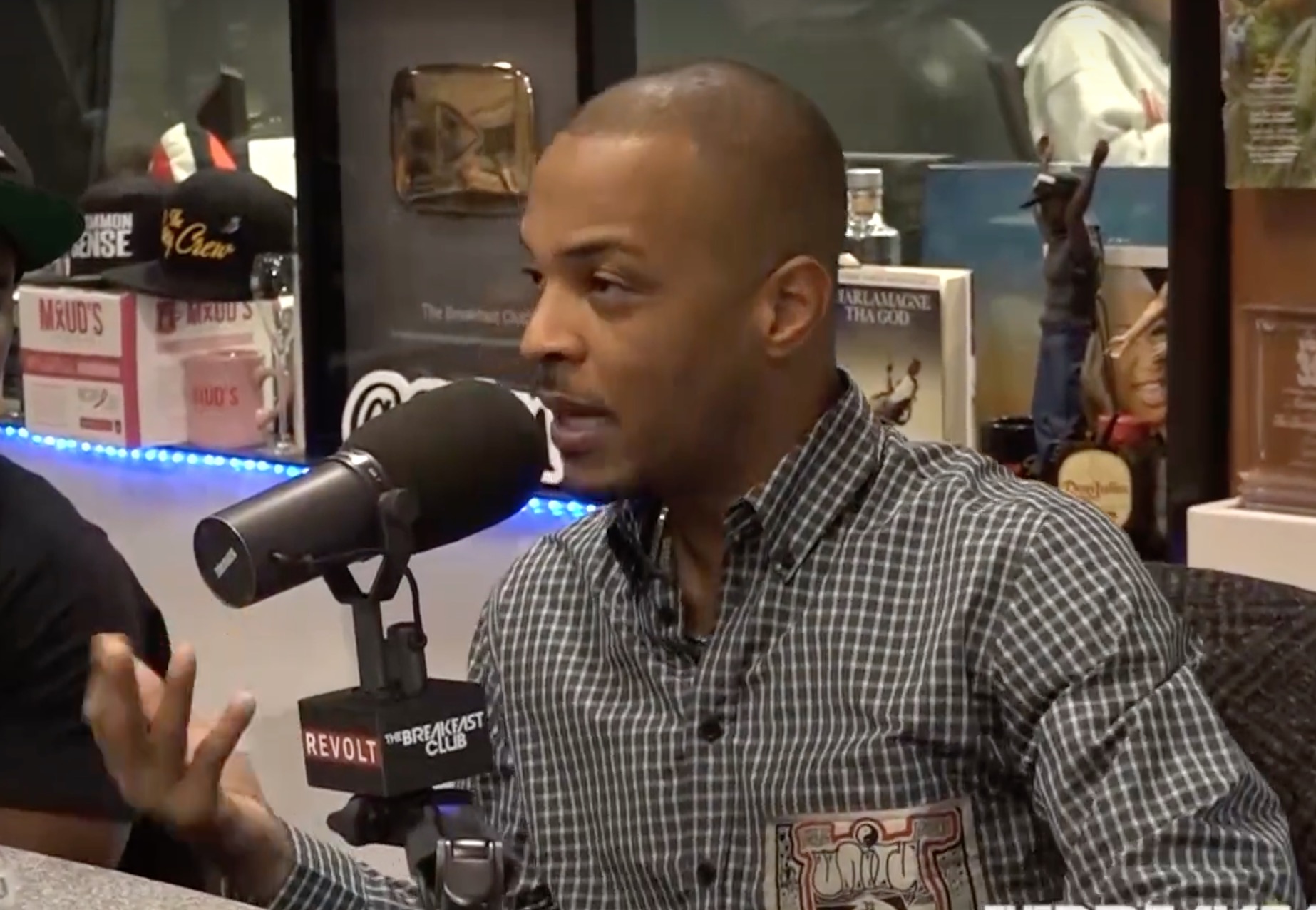 This is an unusual start for a new beef between rappers. And yet…here we are.
T.I. released a full-throated condemnation of Kanye West last night in response to his fellow rapper's antics at the White House. T.I. has collaborated with Yeezy in the past, but now he says he's "ashamed to have ever been associated with [West]."
T.I. claimed in his lengthy post that West invited him to attend yesterday's meeting with President Donald Trump. He said that he's tried to be patient with West's behavior so far, but if he did attend yesterday's meeting, T.I. would've slapped West if he "behaved that spinelessly in my presence."
"From what I can gather, this is the most repulsive, disgraceful, Embarrassing act of desperation & auctioning off of one's soul to gain power I've ever seen," T.I. wrote. "You ass kissing and boot licking on a whole new level & I refuse to associate myself with something so vile, weak & inconsiderate to the effect this has on the greater good of ALL OUR PEOPLE!!!!"
The Trump-Kanye meeting has been heavily panned by critics, both by those who say the White House set the whole thing up as a deliberate spectacle, and those ripping West over his bizarre, factually-dubious comments.
[Image via screengrab]
— —
>> Follow Ken Meyer (@KenMeyer91) on Twitter
Have a tip we should know? tips@mediaite.com