Terry McAuliffe Trolls His Successor By Leaving Pillows With His Face in Virginia Governor's Mansion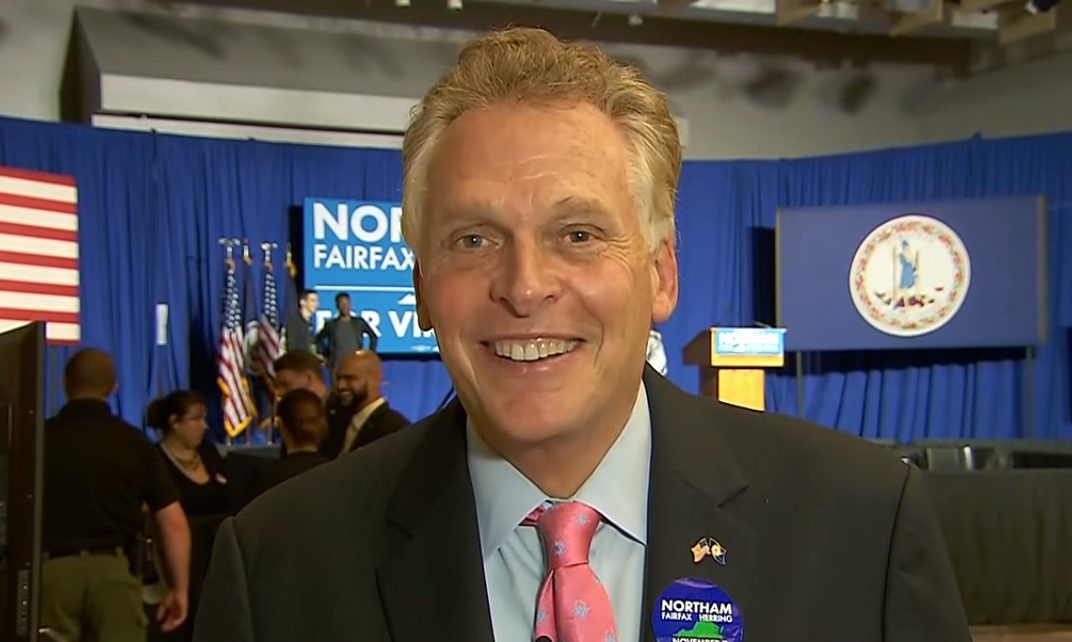 Before his departure from power, the now-former Virginia governor Terry McAuliffe, a Democrat, trolled his successor by leaving several surprises in the state's governor mansion — including a couple pillows with a big-head style photo of his smiling face on them.
The newly inaugurated Governor Ralph Northam, who is also a Democrat, was greeted by the cushions with one of workaholic McAuliffe's signature slogans embroidered on them: "Sleep when you're dead."
Terry McAuliffe trolled his successor Ralph Northam by leaving pillows with his face on them in the governor's mansion https://t.co/gStyN4L5Gp pic.twitter.com/8ClP14KoHX

— Caleb Ecarma (@calebecarma) January 14, 2018
Northam told the Washington Post about the ridiculous pillows, as well as other pranks left around the mansion for the new governor to find.
"There are pictures of the governor all over the mansion that he left for me. Also, at 3 o'clock this morning, an alarm clock went off, which I have yet to find. I texted him and thanked him, and he said there was more to come," said Northam, who was inaugurated on January 13.
These kind of left-behind pranks are somewhat of a tradition in Virginia's gubernatorial tradition, as former Republican governor Robert F. McDonnell also left an alarm clock that went off in the middle of the night for McAuliffe when he entered the mansion for the first time.
As for the departing governor, the pranks weren't the only noise he made during his exit, as McAuliffe recently suggested he would punch Donald Trump if he tried to physically intimidate him on a debate stage — which is what many say the president did to Hillary Clinton during their verbal sparring. There are also rumors that the former governor is considering a 2020 presidential run, though he hasn't been open about his intentions yet.
[image via screengrab]
Follow the author on Twitter (@calebecarma).
Have a tip we should know? tips@mediaite.com