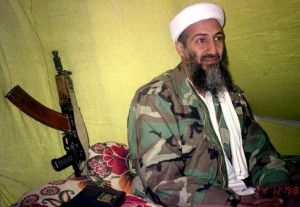 Various politicians and pundits have already weighed in on whether or not the White House should release photographs and video footage of the raid that recently ended in Osama bin Laden's death, and, now, the Associated Press is adding its own two cents.
Following an earlier FOIA request to see the footage in question, AP senior managing editor Michael Oreskes told The Atlantic Wire that they'd like to be the judge of what constitutes as worthy of sharing with the public:
We're asking to see it. It's about us saying we would like to make our own news judgments about newsworthy material.
That said, we're not sure the argument has ever been, at least not on the President or White House's parts, that these materials aren't newsworthy but, rather, that sharing these may pose a threat to national security, essentially tempting fate where vengeful, would-be terrorists are concerned.
Adds Oreskes:
We're not deciding in advance to publish this material. We would like our journalists, who are working very hard, to see this material and then we'll decide what's publishable and what's not publishable based on the possibility that it's inflammatory.
The AP's quest brings up various intriguing questions about the relationship between safety and information, and whether transparency is always a positive and, furthermore, whether journalists have "a place" to shape or dictate the actions of a presidential administration, particularly where matters of security are concerned. Earlier, Daily Show host Jon Stewart offered a similar solution for ensuring that the public in general is informed and "kept in the loop," so to speak, where this material is concerned, without necessarily compromising national security: Show the footage and photographs to journalists, and have them describe these materials to their respective audiences.
Have a tip we should know? tips@mediaite.com