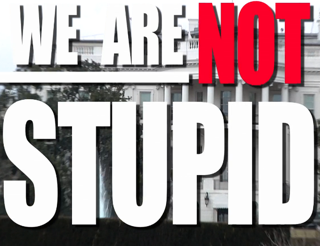 Following in the footsteps of fellow conservative Glenn Beck, it appears that former Republican presidential candidate Herman Cain is staking out his own terrain in the internet television world with a project called "Cain TV." While much of the details are not available yet, Cain has teased that he will discussed the matter today on the Hannity radio show, launched a Twitter and Facebook site and, most importantly, a trailer. The trailer is the best worst thing you will see all day.

RELATED: Hannity, Michelle Malkin And Herman Cain: Is Clinton Intentionally Sabotaging Obama?
"Cain TV is Real American Everything!" the words shout through the screen. Then a bunch of Sandra Fluke stuff happens, but not before the preview of Streets Smarts with Lewis Brown. "I'm Lou Brown, and my mouth don't write no checks my ass can't cash," says a man sitting on the sidewalk. Then CGI Ronald Reagan appears, following by Do As I Say, a show about "hypocrites" like Michael Moore and George Soros. The preview then inexplicably shifts gears to "family" programming, with some sort of turtle cartoon. It continues in this vein for some time– random people who don't introduce themselves vaguely threatening to be funny hastily edited alongside pseudo-political cartoons– until the man himself, Herman Cain appears. "We are not stupid!" he declares, and he certainly has the large font to prove it. He also quotes Benjamin Franklin a bit.
Cain TV appears to have it all– it is a piñata bursting with that sweetest type of lunacy that is the allspice of our political process. There is nothing left to say about this, save: "let's give a lamb a gun."
Watch the trailer below:
Have a tip we should know? tips@mediaite.com