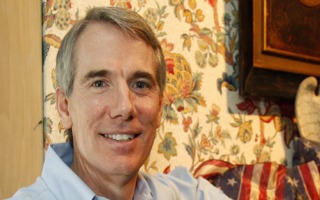 With Vice Presidential rumors swirling around Ohio Sen. Rob Portman, the media is beginning to ask tough questions about his family's investments – specifically, a hotel in which Yahoo! News' Chris Moody opted to spend a night. What he found there was… disconcerting.

RELATED: Republican Sen. Rob Portman: Bush Tax Cuts Made Tax Code 'More Progressive'
The Golden Lamb Inn, the Buckeye State's oldest hotel located in the city of Lebanon, has been in the Portman family for most of the last century. It opened in 1803 and has hosted notable guests including Mark Twain and Charles Dickens. But it is currently home to a collection of dolls and the spirits of the long-deceased.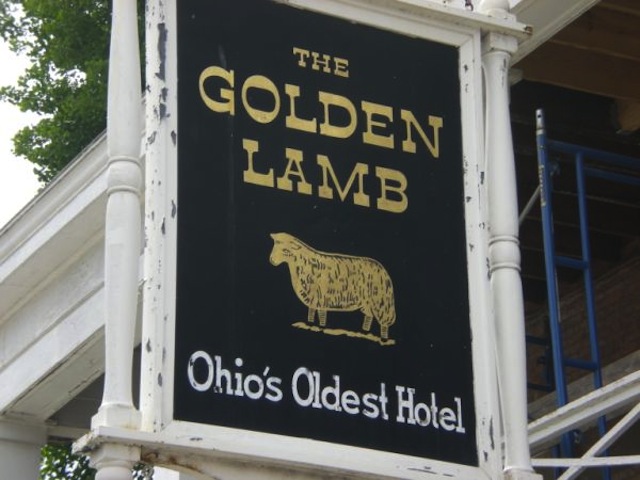 Despite the charm of the place, ghost stories abound. Guests at the inn have encountered a young girl wearing a white nightgown who vanishes as quickly as she appears. Some think the mysterious figure is the daughter of nineteenth-century lawmaker Henry Clay named Eliza, who died of fever inside the hotel walls. Others say it is the ghost of another child, Sarah Stubbs, who grew up in the hotel.
The image posted in the story about Portman's hotel features a doll placed in a lifeless position on a child's four-post bed. Next to the bed are an antique rocking horse and a Victorian-era baby carriage. "The restless spirit of a young girl materializes in this small room," reads the inscription on the door to the ominous room.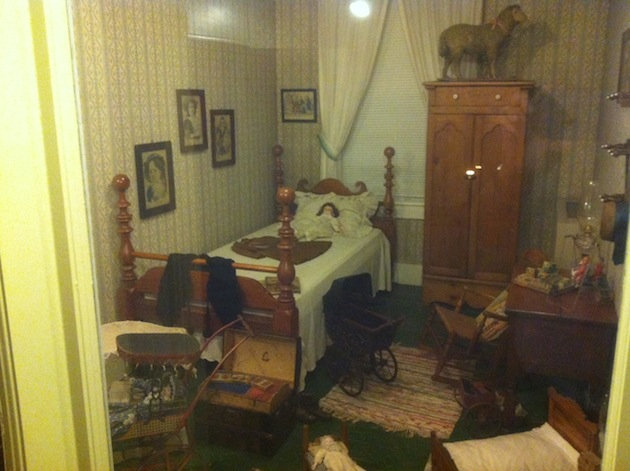 Moody details his experience, having been well prepared to experience an encounter with the supernatural prior to his visit to the Golden Lamb Inn. After being jarred by a number of disturbing noises, Moody spoke into the darkness, asking such pointed questions as "are you there, ghost," and "would you like to talk?" He received no response.
If Portman is selected to join Mitt Romney on the GOP presidential ticket, he will have to answer some tough questions about his time as President George W. Bush's budget director and his prescription for how the Congress can avoid going over the "fiscal cliff" in January. But the hardest questions to answer may focus on his creepy doll hotel and the rumors that it serves as a gateway to the hereafter.
h/t Yahoo! News
> >Follow Noah Rothman (@Noah_C_Rothman) on Twitter
Have a tip we should know? [email protected]