There's a New Startup Called Cheddar That Wants to be 'CNBC for Millennials'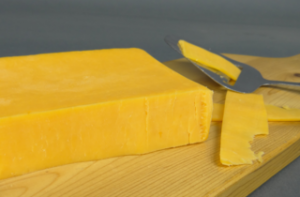 If you visit the website for Cheddar right now, you'll be a little underwhelmed. It's just job postings, but since it is backed by a $3 million investment, the odds are good that it will be something bigger and better very soon.
This new start-up is the latest venture of Jon Steinberg, who was once the president of BuzzFeed and CEO of The Daily Mail's US edition. Now he contributes to CNBC and sits on the board at Bustle. Obviously, media is this dude's game, so it's no surprise that Cheddar is sort of a combination of both of his current gigs. It's being described as "CNBC for millennials."
The concept is pretty simple: Steinberg seems to think that the future of media is still very much audio-visual, though televisions will be on their way out. There will be a few hours of live streaming every day, mostly from the floor of the New York Stock Exchange. The plan is for these videos to be distributed across pre-existing mediums like YouTube and Netflix, according to Business Insider.
Steinberg — who has appeared on media influencer lists alongside some names you might recognize — spoke at length about his decision to leave The Daily Mail and "start small" at a startup again. Here, look:
I started to think to myself, 'What if I could do everything little again? What if I could make a decision and in ten minutes, just go do it, and not have a big boat and just be able to have that level of tactile to it?'
We wish him all the best and hope that he gets back the amount of cheddar that he invested into Cheddar.
[image via screengrab]
For more from Lindsey, follow her on Twitter.
Have a tip we should know? tips@mediaite.com