There's a Petition Calling for CNN's Sally Kohn to Be Sent to Live Under Sharia Law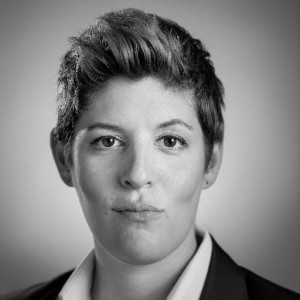 Before we go any further, let's define what sharia law is. The phrase is really buzzy and gets a lot of play whenever refugees or terrorism are brought up, but here in America, it isn't likely too many of us are that familiar with it. Justin Elliott explained it like this in 2011:
Sharia is more than simply "law" in the prescriptive sense. It is also a methodology through which a jurist engages the religious texts to ascertain divine will. As a jurist-made law, the outcome of this process of ascertaining divine will is called fiqh (positive law), which is the moral and legal anchor of a Muslim's total existence. Sharia governs every aspect of an observant Muslim's life.
It is often regarded as an unjust, homophobic, misogynistic set of laws that oppresses people in the Middle East, and while that can be true, it is also the set of rules that followers of Islam live by every day, as Christians live by commandments. It's very controversial in America because, in its governmental sense, it is the exact opposite of standard American ideals.
All of this makes the discussion surrounding Muslims in America very complex, especially as politicians call on them to denounce radicalization and terrorism. CNN's Sally Kohn weighed in on that this week:
Hey @realDonaldTrump, many *progressive Muslims* — the ones we should support in ideological fight against extremism — believe in Sharia!!

— Sally Kohn (@sallykohn) August 16, 2016
The backlash was swift. Now, there is a petition on Change.org calling for CNN to send her to a country that follows Sharia Law and to make sure she has no body guards.
The discourse surrounding Sharia-observant Muslims in America is nuanced; the response to what Kohn said has been simple. Here's the sarcastic body of the petition:
A lot of right-wing nazi bigots are saying Sally Kohn is an idiot for showing support for Sharia Law, especially considering that she is a gay woman. As progressives, we know both Sharia Law and Muslims are tolerant and very LGBTQ friendly.

In order to show how LGBTQ friendly the Sharia, and it's practitioners, are, Sally Kohn should spend a week's holiday proudly displaying her homosexuality in Raqqa/Riyadh or any other place where Sharia is the law of the land, without guards of course, to show how safe, and how pro LGBTQ these practitioners of Sharia Law are.
It has about 1,381 signers, so the sarcastic approach certainly seems to be working. It is echoed in the comments, which include sentiments like, "Prove those silly right-wingers wrong! You go, girl!"
[image via screengrab]
Have a tip we should know? tips@mediaite.com