This 2013 Memoir From a Former Fox Employee Foreshadows the Sexual Harassment Kerfuffle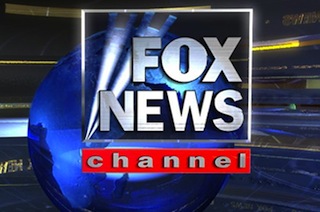 Back in 2004, Bill O'Reilly was accused of and sued for sexual harassment in an incident that is now referred to as "the felafel thing." (It was revealed that his accuser claimed to have recordings of him lustily talking about rubbing her down with a loofah, but he couldn't remember that word and, instead, called it a falafel thing. The rest is history.) We've gone over it all before, since it gained new relevance after Gretchen Carlson accused then-CEO Roger Ailes of sexual harassment, too.
Back when it first happened to O'Reilly, there was a quiet settlement. There was also mandated "diversity-sensitivity" training for the whole O'Reilly Factor staff. Joe Muto, a former employee who wrote Atheist in the FOXhole, chronicled "the falafel thing" from an associate's point of view in his book. He wrote that most of the staff felt that O'Reilly had the lawsuit and associated public shame coming to him.
Written in 2013, his book, like Carlson's own memoir, gave a foreshadowing nod to what was to come for Ailes himself:
They explained the criteria of what does and does not constitute harassment, criteria that I discovered are surprisingly vague. Obviously, if your boss says, "Sleep with me or you won't get that promotion," that's a textbook case. Open and shut. But anything shy of that depends a lot on interpretation, intent, and circumstance.
Emphasis ours.
Moreover, an unnamed anchor woman asked the training leaders whether being asked to wear a short skirt instead of pants counted as sexual harassment, but was careful to claim that no one at Fox had ever said such a thing to her. She was just asking, she said. Recall that this happened in 2004 and as recently as last week, anchor women at Fox were still responding to persistent rumors that they are not allowed to wear pants and that a "leg cam" exists on the sets that feature female reporters.
Readers never find out who the curious anchor was, but feel free to leave your guesses below.
[image via screengrab]
Have a tip we should know? tips@mediaite.com