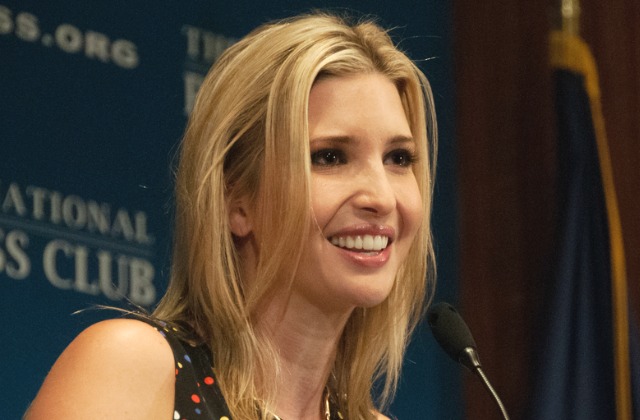 In light of Nordstrom dropping "First Daughter" Ivanka Trump's clothing line and her father, President Donald Trump, tweeting that "she has been treated unfairly," more bad news has come out for Ivanka. The New York Times reports that last week, The TJX Companies, the parent company of Marshall's and TJ Maxx, told stores to throw out all of the promotional signs/display stands for Ivanka-branded merchandise and stock the items on the racks with everything else in the store. Here's the text of the memo:
Effective immediately, please remove all Ivanka Trump merchandise from features and mix into the runs. All Ivanka Trump signs should be discarded.
The "runs" refers to the racks and bins that are not part of a particular promotion. If you've ever been to a TJ Maxx store, then you know just how accurate that messy-sounding term is. The stores, while offering good prices, tend to be quite unorganized and haphazard, to the point that The Onion once parodied how they constantly look like they're in the midst of a liquidation sale. It's generally not a store you go to if you're looking for specific brands or models, and the new move should make it much more difficult to find Ivanka Trump products within.
Doreen Thompson, a spokeswoman for TJX, issued this statement to the New York Times confirming that the memo was legitimate:
The communication was intended to instruct stores to mix this line of merchandise into our racks, not to remove it from the sales floor. We offer a rapidly changing selection of merchandise for our customers, and brands are featured based on a number of factors.
She wouldn't say if this was out of the ordinary, though an employee with several years' worth of experience told the Times that it was the first time they had ever heard of anything like this happening.
[image: Shutterstock]
Have a tip we should know? tips@mediaite.com