TMZ Staffers Claim Harvey Levin Worked to Discredit Trump's Sexual Assault Accusers in Bombshell Report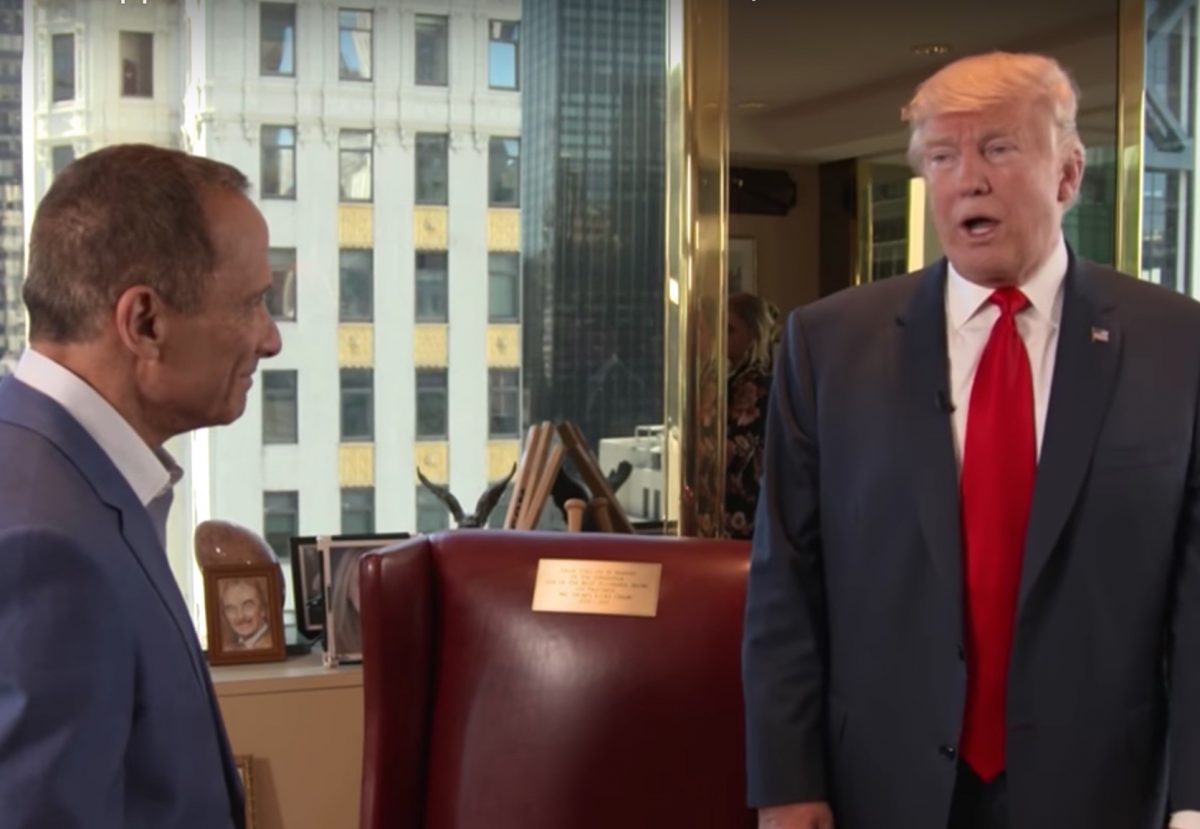 A new report from the Daily Beast details the extent of the relationship between Harvey Levin, the founder of TMZ, and Donald Trump — including attempts to provide cover for the candidate after the release of the Access Hollywood tape, an allegedly salacious video of Trump that might have been quashed, and even personal efforts on the part of Levin to discredit Trump's sexual assault accusers.
The extensive story, by the Daily Beast's Lachlan Cartwright, includes a vast array of current and former sources at the gossip mega-website who described Levin's cozy and mutually beneficial relationship with Trump.
One stunning revelation, based on two sources who spoke to the Beast, is Levin's unusual involvement with stories on Trump's sexual assault accusers:
After Jessica Leeds accused Trump of groping her on an airplane in the late 1970s, Levin personally called airlines to determine what happened.

"I remember when that woman started making allegations against Trump, Harvey made it a mission for days to discredit her," a former staffer said. "In that instance he called airlines to ask what kind of armrests they were using at that time as this woman had said she was assaulted by Trump on a plane after he lifted the armrest up. Harvey personally called airlines.

"Harvey was convinced that when this incident occurred armrests didn't lift up. He wanted to find a way to say she's a liar."
Jason Beckerman, TMZ's head of legal affairs, told the Beast that while Levin did look into the armrests, it was a standard part of the website's reporting. TMZ actually published a story backing Leed's claims about the armrests.
But it wasn't just Leed's allegations that TMZ took an interest in:
But two days after adult film star Jessica Drake accused Trump of sexually assaulting her, TMZ wrote she "might've pulled off the ultimate publicity stunt—announcing an online sex shop 1 day before accusing The Donald."

"There was definitely an air in the newsroom that Harvey wanted to discredit these people," said the former staffer.
Levin friendship with Trump, which included frequent phone calls between the two and favorable coverage on TMZ, reportedly "destroyed newsroom morale and led to the departure of several key staffers."
Cartwright's report also reveals that TMZ was approached, during the 2016 election, by a lawyer claiming to have another damaging tape of Trump. Levin personally handled the pursuit of the tape, and had an executive at TMZ parent company Time Warner approve "a significant financial amount to purchase it."
Levin went to meet the lawyer, but then claimed she didn't show. Beckerman told the Beast that it was "insinuated" the lawyer sold the tape to someone else. A source told the Beast Levin said he had tipped off the Trump camp about the alleged tape.
"When I look back now this is possibly something really big that went down here. If something was hidden or killed there was a reason," a former TMZ staffer told the Beast.
The also piece details how in the aftermath of the release of the Access Hollywood tape, TMZ ran a series of "exclusive" stories providing cover for Trump — which included a piece targeting Bill Clinton for his allegedly crude remarks and another accusing NBC News of timing the release of the tape.
Read the full report here.
[image via screengrab]
Have a tip we should know? [email protected]
Aidan McLaughlin - Editor in Chief