Tom Steyer Hastily Backpedals After Suggesting Nuclear War Could Serve as 'Course Correction' for Trump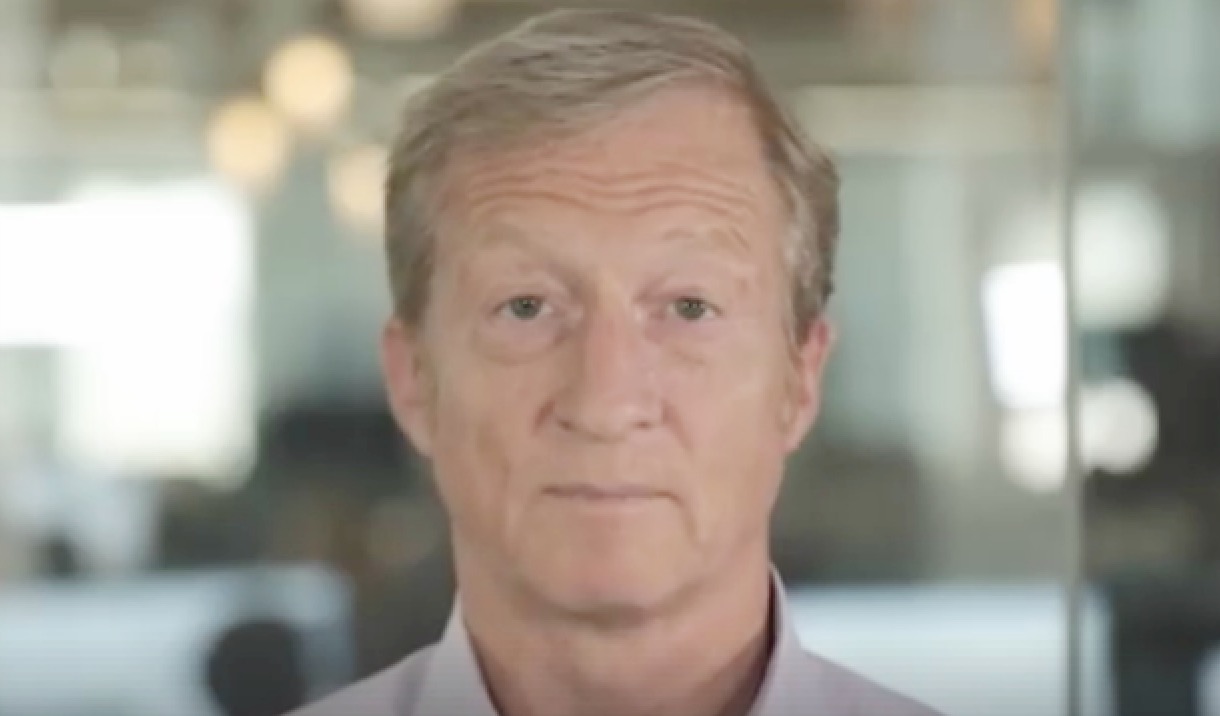 Tom Steyer — the Democratic megadonor leading the charge for Donald Trump's impeachment — recently suggested that it might take some drastic developments to undo the impact the president has had on America.
The billionaire recently gave an interview to Rolling Stone, where he argued that the Democratic grassroots and politicians on the Left have to make Trump's removal from office their number one priority. He also laid out his disagreements with House Minority Leader Nancy Pelosi (D-CA), who has urged Democrats not to run with platforms purely devoted to Trump's ouster.
As Steyer countered Pelosi's belief in controlling Trump through normal government checks and balances, he was asked about her strategizing for a midterm election blue wave that will presumably give Democrats the clout to counterbalance Trump. Interviewer Tim Dickinson noted that Pelosi used this tactic during George W. Bush's presidency. And Steyer reacted by suggesting it might take a catastrophic event for America to fully realize Trump's presidency was a mistake:
"I remember 2006. What happened is that George W. Bush, he put us in two disastrous wars and we were headed toward the biggest financial disaster since the Great Depression. So if the answer is that we need those three things to happen for a course correction, I'd prefer to move a little quicker. How about that? But I take your point. Maybe we can have, like, a nuclear war and then we get a real course correction."
To be fair, he backtracked immediately.
Dickinson: Wow – that's…sobering.

Steyer: We're trying to do what's right. And 2006/2008 did not happen because George W. Bush didn't get impeached, is what I'm saying. I should be a little bit more tempered: I take back that remark about nuclear war. The correction happened because the United States got screwed, and American citizens lost their houses and American citizens lost their lives – and, by the way, there was a terrible climate-related crisis, New Orleans, that the president fumbled. So that course correction was based on the suffering of American citizens. We're trying to act expeditiously to avoid the suffering of American citizens.
The rest of the interview focused on the questions of whether Trump's impeachment is feasible, and whether Steyer has any political ambitions he'd like to pursue.
[Image via screengrab]
— —
>> Follow Ken Meyer (@KenMeyer91) on Twitter
Have a tip we should know? tips@mediaite.com