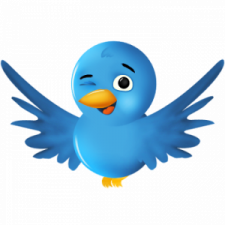 Since 1975, Lake Superior State University has published an annual list of banished words for the coming new year entitled "List of Words Banished from the Queen's English for Mis-use, Over-use and General Uselessness," which is a bit wordy if you ask me. But it is quite funny!
Ars Technica first brought the list to our attention as they noted the four tech words that made this year's list ("tweet" and all of its forms, "friend" as a verb, "app" and "sexting"), but luckily, as a media site with a broad scope (we love social networks and sexting equally!), many apply to Mediaite, too.
Transparent/transparency made the list on the very same day our own Kevin Gotkin called 2009 "A Year of Transparency." It's a good thing he squeezed that column in before 2010.
Czar also made the list and there was no shortage of that term in Mediaite stories this year. From Van Jones Hotness Czar to the Pay Czar scandal and Safe Schools Czar, President Obama brought us his fair share of Russian throwbacks in 2009. According to the word banishment list, the term has been "long used by the media as a metaphor for positions of high authority." Touché and we'll try to cut it out, but we're just calling it how they do.
App was similarly called out on the list as yet another abbreviation, but we all know it's going to save magazines!
And then there's tweeting. What more can we say about Twitter, other than we tweeted, celebs tweeted, reporters tweeted and now it's 2010 and we're still tweeting?
As for sexting? Good riddance.
See you next year, Lake Superior State University!
List of Words Banished from the Queen's English for Mis-use, Over-use and General Uselessness [LSSU]
Have a tip we should know? tips@mediaite.com