Trump Quotes Pelosi Out-of-Context Before Demanding Border Wall: 'We Will Not Cave!'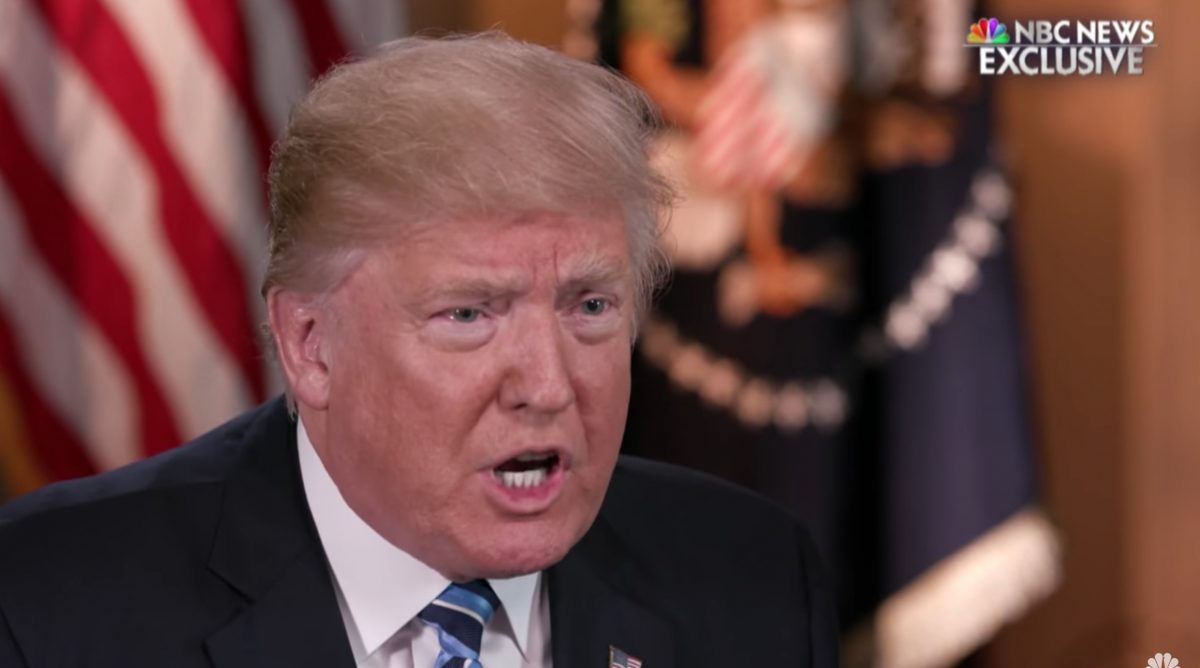 President Donald Trump is lashing out at House Speaker Nancy Pelosi after she used her weekly press conference to denounce him as the government shutdown continues.
Nancy just said she "just doesn't understand why?" Very simply, without a Wall it all doesn't work. Our Country has a chance to greatly reduce Crime, Human Trafficking, Gangs and Drugs. Should have been done for decades. We will not Cave!

— Donald J. Trump (@realDonaldTrump) January 24, 2019
Interestingly, Trump seems to be attacking Pelosi over a segment of the presser where she wasn't really talking about his funding demand for a border wall. When Pelosi said "I just doesn't understand why," she was in the middle of a moment where she was bashing Commerce Secretary Wilbur Ross for saying that he doesn't get why furloughed government workers are relying on food banks instead of taking out loans while the shutdown is still happening.
"I don't know, is this the 'Let them eat cake' type of attitude, or call your father for money, or this is character building for you 'oh, it's all going to end up very well just as long as you don't get your paychecks?'" Pelosi was saying at the time. "I don't quite understand why,' as hundreds of thousands of men and women are about to miss a second paycheck tomorrow,"
— —
>> Follow Ken Meyer (@KenMeyer91) on Twitter
Have a tip we should know? tips@mediaite.com