Trump Boasts That SCOTUS Ruling Against Government Unions is 'Big Loss' for Democrats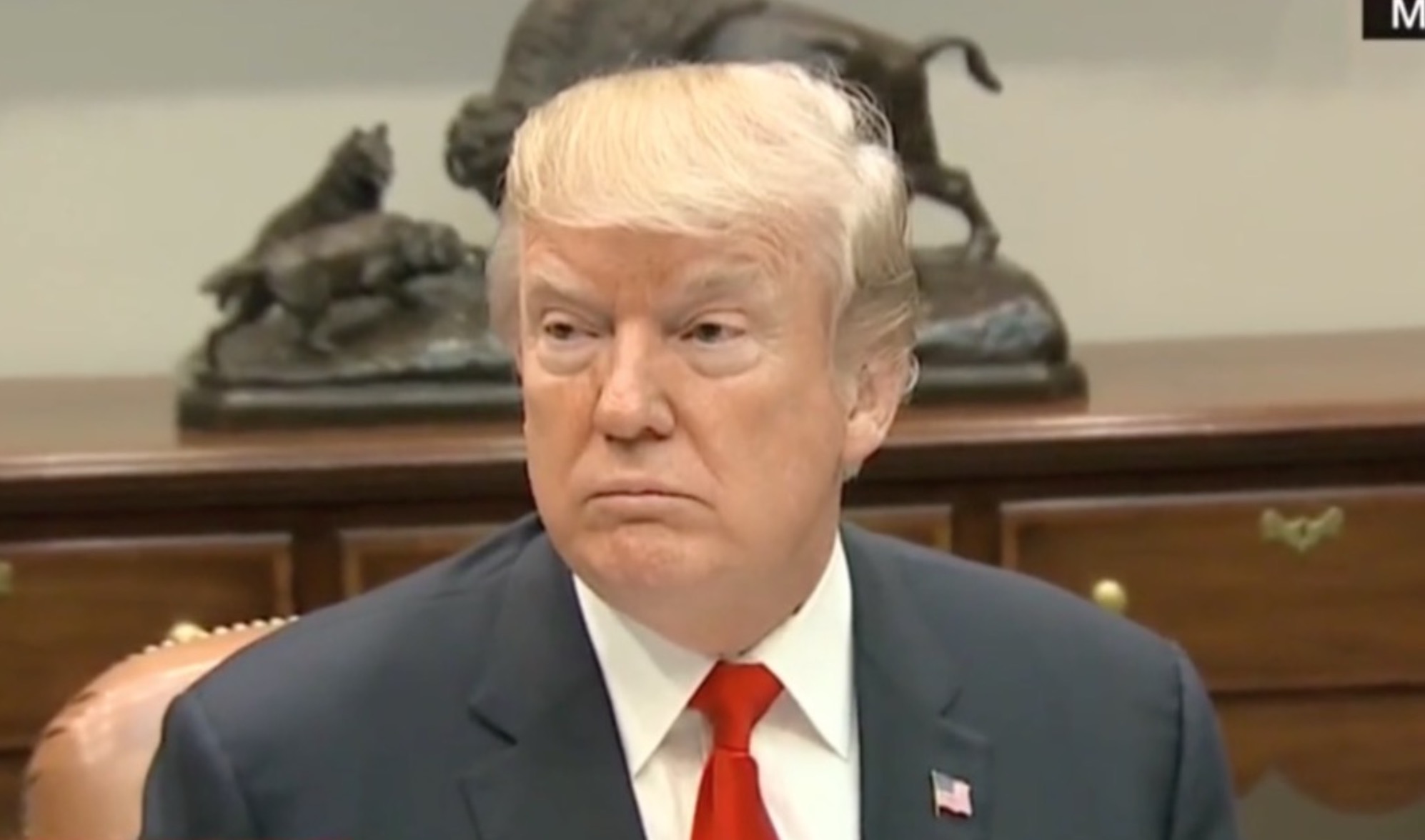 President Trump is back on Twitter again, this time to celebrate the Supreme Court's latest ruling against unions for public workers.
Supreme Court rules in favor of non-union workers who are now, as an example, able to support a candidate of his or her choice without having those who control the Union deciding for them. Big loss for the coffers of the Democrats!

— Donald J. Trump (@realDonaldTrump) June 27, 2018
In a 5-4 ruling, SCOTUS determined that state government employees who do not join unions cannot be forced to pay dues to help support union activity like collective bargaining.
As NBC notes, previous court cases have defended fair share fees by ruling that non-union employees could be required to pay a portion of union dues (even without union membership) if they happen to benefit from collective bargaining contracts. However, Justice Samuel Alito said in his majority opinion that union contract negotiations infringe on free speech since pay and benefits are connected to union political activities.
"This procedure violates the First Amendment and cannot continue," Alito wrote, according to Fox News. "Neither an agency fee nor any other payment to the union may be deducted from a nonmember's wages, nor may any other attempt be made to collect such a payment, unless the employee affirmatively consents to pay."
Today's ruling comes just after the Supreme Court voted to uphold the legality of the Trump administration's block of people traveling to America from several Muslim-majority countries, along with Venezuela and North Korea.
[Image via screengrab]
— —
>> Follow Ken Meyer (@KenMeyer91) on Twitter
Have a tip we should know? tips@mediaite.com