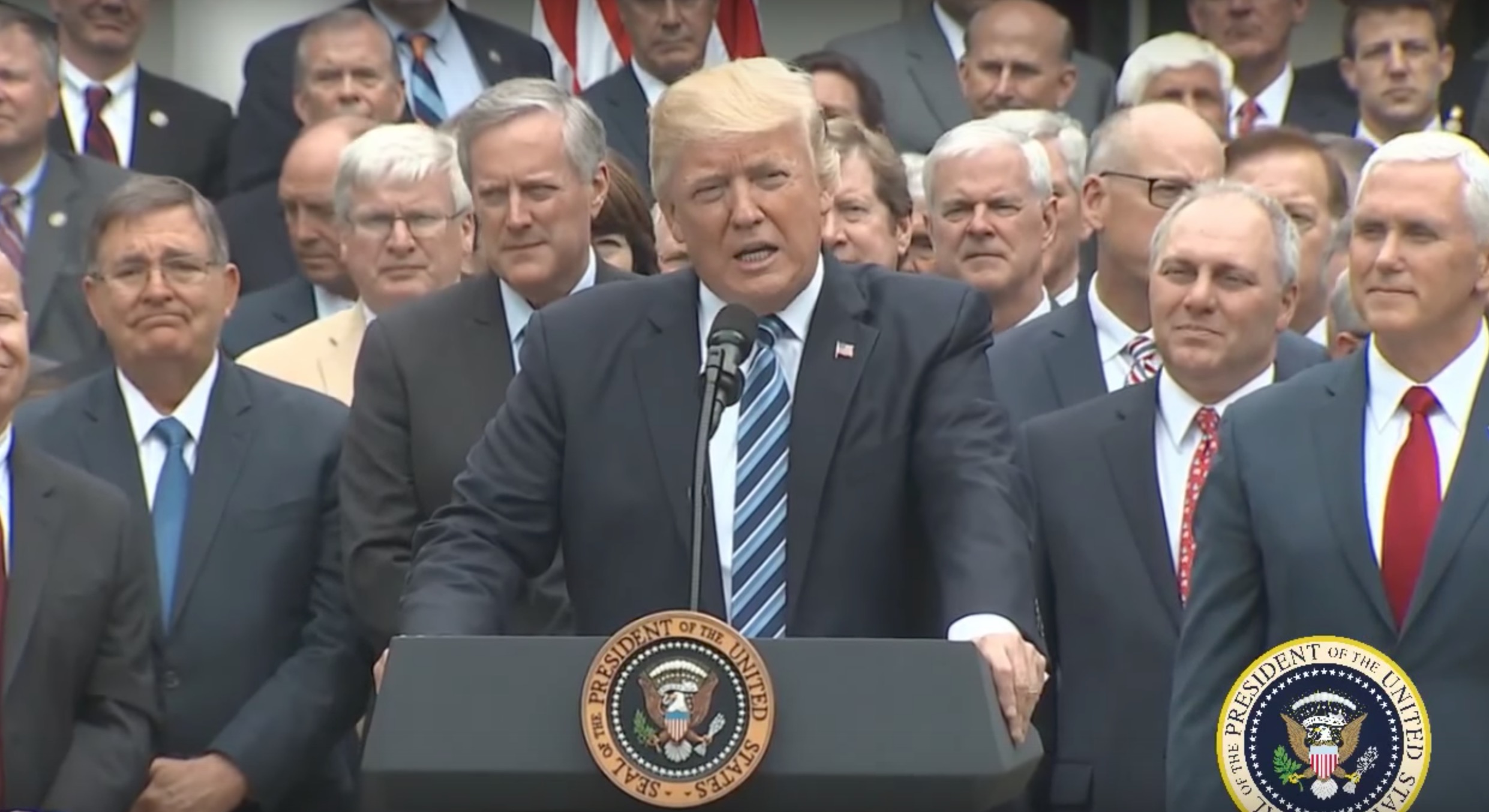 President Donald Trump told GOP Senators that he thinks the American Health Care Act (AHCA) passed by the House is "mean", according to the Associated Press.
The House health care bill, passed under the leadership of Speaker Paul Ryan and championed by the president, is unlikely to pass the Senate — and lawmakers are now working to craft an entirely new bill.
In a rebuke of the House bill, congressional sources told the AP that Trump said to 15 GOP Senators over lunch on Tuesday that he wants their legislation to be "more generous." The AHCA would cut Medicaid funding, increase health care costs for older Americans and people with preexisting conditions. The CBO concluded the bill would leave 23 million more Americans uninsured by 2026.
CNN's Jim Acosta confirmed the AP report in a tweet:
Sources confirm to CNN Trump raised questions about House health care bill with Senators today and referred to legislation as "mean."

— Jim Acosta (@Acosta) June 13, 2017
Trump also referred to Obamacare as a "disaster" during the meeting, which was attended by a diverse set of Republican senators including Orrin Hatch, Rob Portman and Ted Cruz, according to CNN.
The president's characterization of the AHCA may seem strange, given the Rose Garden victory lap he held for the law when it passed the House in May — where he lauded House leadership for putting together an "unbelievable" bill.
According to the AP's sources, "the president did not say what aspects of the bill he was characterizing" when he called the legislation "mean."
[image via screengrab]
—
Follow Aidan McLaughlin (@aidnmclaughlin) on Twitter
Have a tip we should know? tips@mediaite.com
Aidan McLaughlin - Editor in Chief