Trump Defends 'Very Legal & Very Cool' Moscow Project: 'Talked About It On the Campaign Trail'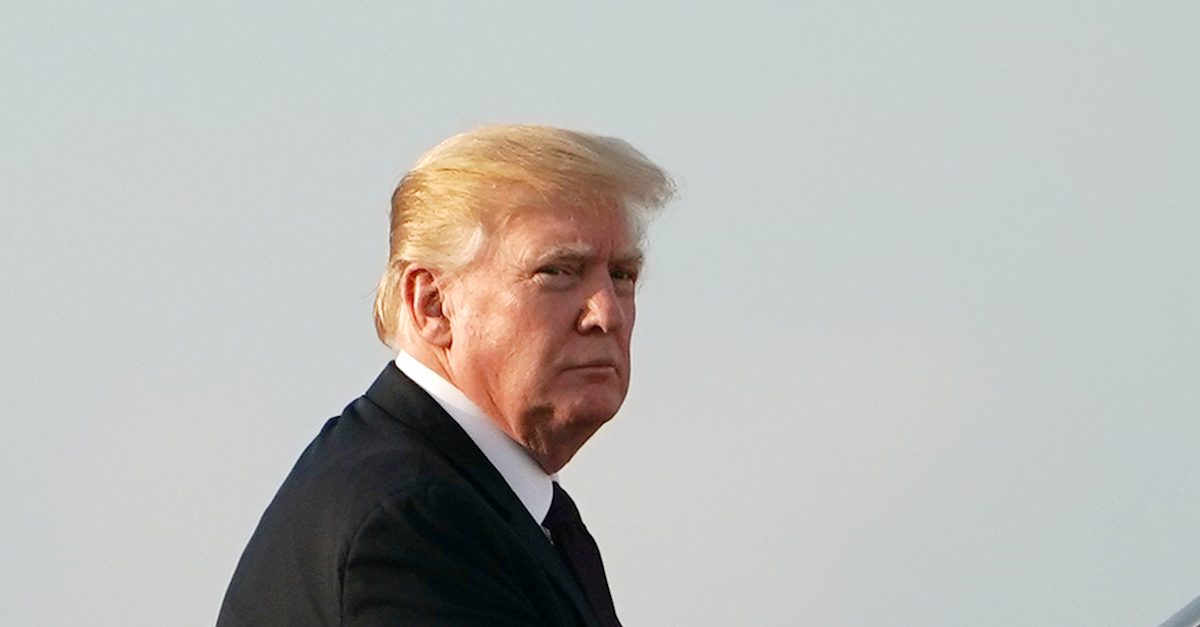 President Donald Trump woke up in Buenos Aires for the G20 summit, but the investigation of Special Counsel Robert Mueller — and Wednesday's bombshell news that Michael Cohen lied to Congress about Trump Org dealings in Russia — appears to be very much at the top of his mind.
Trump again hit back at bipartisan criticism that managing his business, and ostensibly working with the foreign government on personal business projects, while at the same time campaigning on foreign policies that can benefit the same governments.
Trump tweeted:
Oh, I get it! I am a very good developer, happily living my life, when I see our Country going in the wrong direction (to put it mildly). Against all odds, I decide to run for President & continue to run my business-very legal & very cool, talked about it on the campaign trail…

— Donald J. Trump (@realDonaldTrump) November 30, 2018
….Lightly looked at doing a building somewhere in Russia. Put up zero money, zero guarantees and didn't do the project. Witch Hunt!

— Donald J. Trump (@realDonaldTrump) November 30, 2018
Trump doubles down on his claim that he "talked about it on the campaign trail" but the key word here is "it."
Yes, he often talked about what it was like to "continue to run his business" because, well his acclaimed vast wealth defines his brand.
So if "it" represents running his business that's not an unfair claim. But he appears to suggest that he talked on the campaign trail about doing business with Russia, which appears to be a lie. In fact, he said on any number of occasions that he had no business deals with Russia. That also appears to have been a lie.
At the center of the Cohen news is the revelation that Trump was, in fact, aiming to develop a Trump Hotel in Moscow, which appears to run counter to the numerous times that Trump himself denied any business dealings with Russia. Trump's apparent duplicity is not the only issue here, there is also the allegation of collusion between the Trump campaign and Russian agents who interfered in the 2016 general election to help get Trump elected.
According to indictments filed earlier in 2018 by the office of Special Counsel, 25 Russian officials worked to get Trump elected, and news that the Trump organization was eager to develop such a potentially enormous suggests that Trump had his own personal interest in looking favorably at a Russian regime that he hoped would look favorably upon him.
Or put another way, was Trump working in the best interest of the country he was running to lead in its highest office, or working to benefit his personal bank account?
Have a tip we should know? tips@mediaite.com