Trump Falsely Claims Democrats Want 'Open Borders' Bringing 'Crime and Disease' in Morning Tweetstorm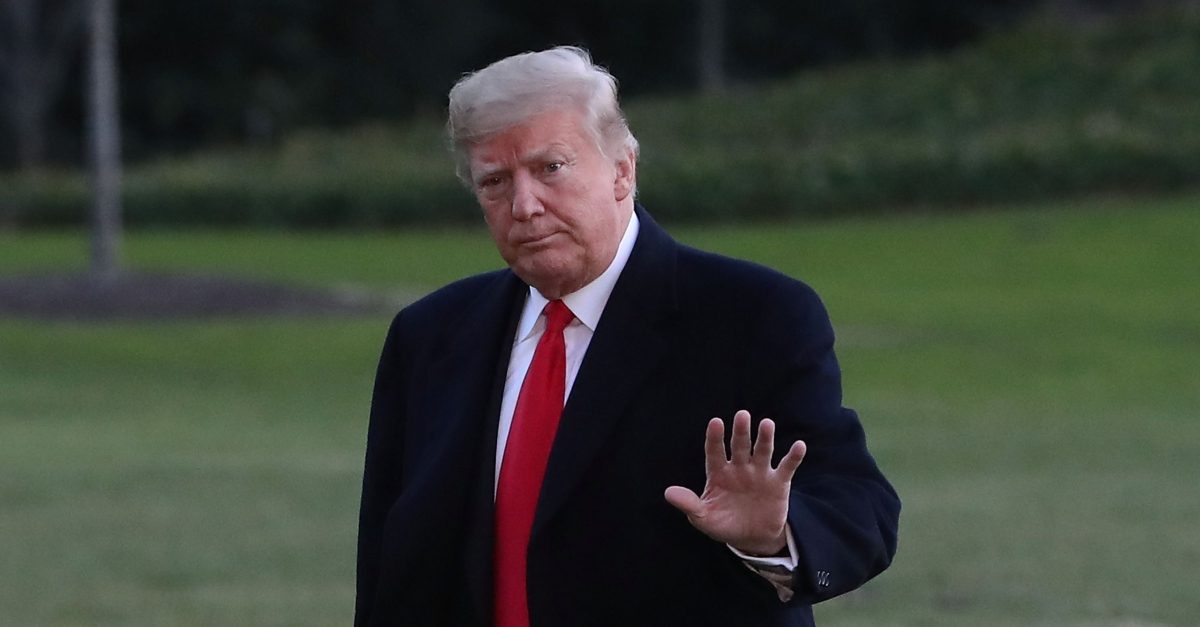 President Donald Trump opened his communications strategy Tuesday morning with a series of tweets focused on the current immigration problems, particularly on the Southern U.S. border.
Trump has threatened to shut down the federal government if Congress does not approve the appropriate budget allocations to build the border wall that was so central to his campaign in 2016, despite the fact that candidate Trump repeatedly promised that Mexico would be paying for the wall.
Despite the large Caravans that WERE forming and heading to our Country, people have not been able to get through our newly built Walls, makeshift Walls & Fences, or Border Patrol Officers & Military. They are now staying in Mexico or going back to their original countries…….

— Donald J. Trump (@realDonaldTrump) December 11, 2018
…..Ice, Border Patrol and our Military have done a FANTASTIC job of securing our Southern Border. A Great Wall would be, however, a far easier & less expensive solution. We have already built large new sections & fully renovated others, making them like new. The Democrats,…..

— Donald J. Trump (@realDonaldTrump) December 11, 2018
….however, for strictly political reasons and because they have been pulled so far left, do NOT want Border Security. They want Open Borders for anyone to come in. This brings large scale crime and disease. Our Southern Border is now Secure and will remain that way…….

— Donald J. Trump (@realDonaldTrump) December 11, 2018
…..I look forward to my meeting with Chuck Schumer & Nancy Pelosi. In 2006, Democrats voted for a Wall, and they were right to do so. Today, they no longer want Border Security. They will fight it at all cost, and Nancy must get votes for Speaker. But the Wall will get built…

— Donald J. Trump (@realDonaldTrump) December 11, 2018
….People do not yet realize how much of the Wall, including really effective renovation, has already been built. If the Democrats do not give us the votes to secure our Country, the Military will build the remaining sections of the Wall. They know how important it is!

— Donald J. Trump (@realDonaldTrump) December 11, 2018
Immigration reform is a very complex and complicated issue. But no reasonable person of any party seriously suggests "open borders" as a real immigration policy. And while the president's defenders may say Trump's claim that Democrats want "Open Borders" as hyperbole, there is a fairly wide rhetorical swath between hyperbole and outright lying.
As the 2020 Trump campaign begins to ratchet up with the slogan "Promises Made, Promises Kept," no other issue is more important to the #MAGA base than building a wall. Else all that energy spent chanting "Build that wall!" will have gone to waste.
(image via Mark Wilson/Getty Images)
Have a tip we should know? tips@mediaite.com
Colby Hall - Founding Editor