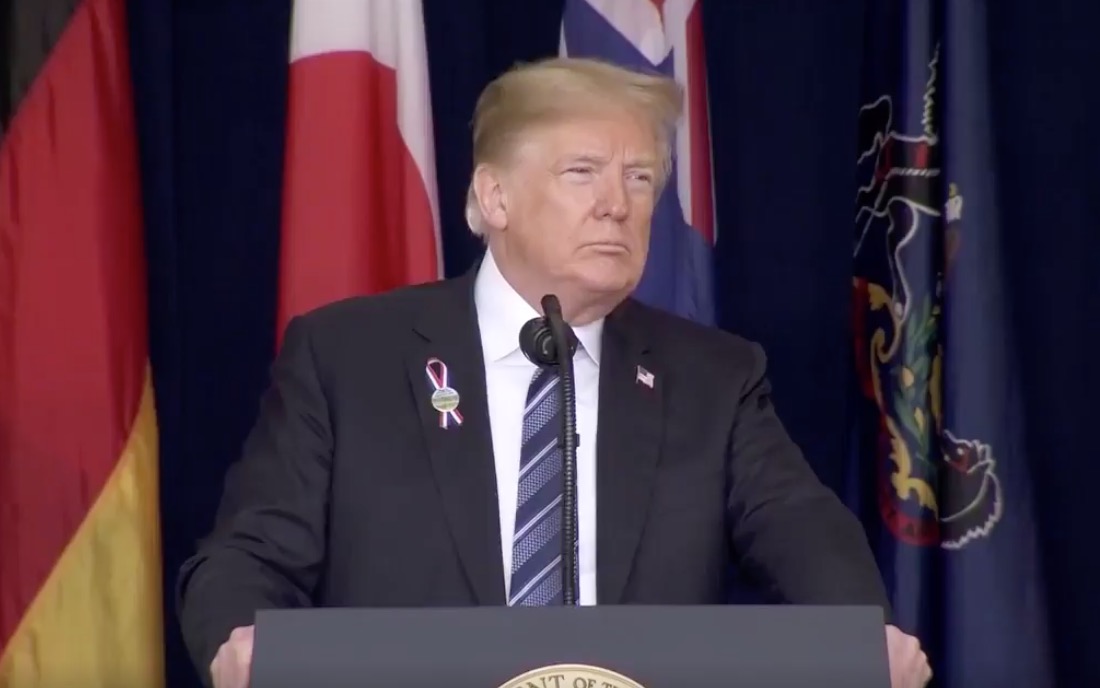 President Donald Trump falsely claimed the "fake news media" refused to cover former President Barack Obama's "57" states gaffe, tweeting late last night that if he had made such a mistake, then it would have been "story of the year."
"When President Obama said that he has been to '57 States,' very little mention in Fake News Media," Trump tweeted on Friday. "Can you imagine if I said that…story of the year!"
When President Obama said that he has been to "57 States," very little mention in Fake News Media. Can you imagine if I said that…story of the year! @IngrahamAngle

— Donald J. Trump (@realDonaldTrump) September 15, 2018
The president also tagged Fox News host Laura Ingraham in the tweet, meaning the president was watching the conservative pundit's show, as she had a segment on Obama's recent attacks against Trump in-which she mentioned the 57 states slip-up.
"Over the last 15 months, we've traveled to every corner of the United States. I've now been in 57 states?" Obama said in May 2008. "I think one left to go. Alaska and Hawaii, I was not allowed to go to even though I really wanted to visit, but my staff would not justify it."
Obama acknowledged the mistake after, saying, "I understand I said there were 57 states today."
However, Trump's claim that the media did not cover it is blatantly false. Every outlet from Reuters, to the Los Angeles Times, to Politico covered the error.
[image via screengrab]
Follow the author on Twitter (@calebecarma).
Have a tip we should know? tips@mediaite.com