Trump Goes off On Border Wall Shutdown Twitter Frenzy: Shutdown is 'The Democrats' Fault!'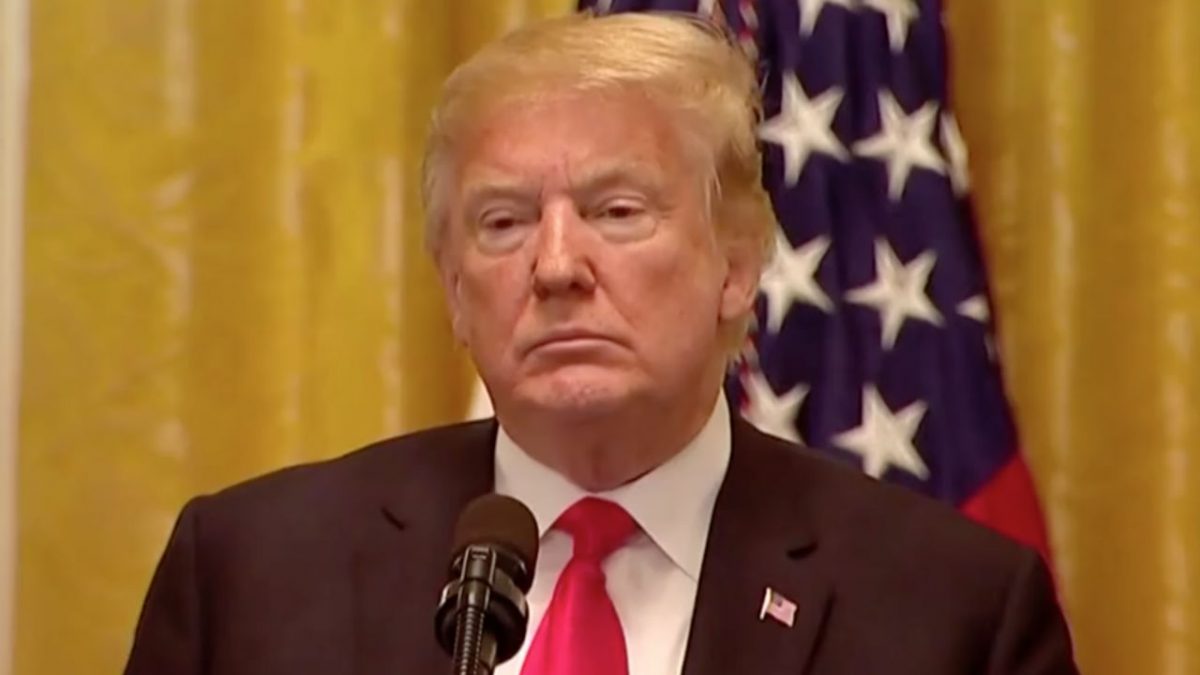 President Donald Trump is going after his political enemies on Twitter, parroting Fox & Friends and claiming decreased gas prices are a result of his energy deregulations.
He used this to strike back against the recent news bombshells about the FBI's reported counter-intelligence investigation into whether Trump was compromised by the Russians.
"Gas prices drop across the United States because President Trump has deregulated Energy and we are now producing a great deal more oil than ever before." @foxandfriends But this is bad news for Russia, why would President Trump do such a thing? Thought he worked for Kremlin?

— Donald J. Trump (@realDonaldTrump) January 14, 2019
He also retweeted Fox's Geraldo Rivera to hit the FBI a second time.
Based on the record, the allegation/suggestion that the #FBI came close to investigating @realDonaldTrump as a Russian spy/asset-if true-says more about anti-Trump bias within the DOJ than it ever does about the president's actions regarding Russia.

— Geraldo Rivera (@GeraldoRivera) January 13, 2019
From there, Trump started hammering Nancy Pelosi, Chuck Schumer and congressional Democrats over the government shutdown's continuation because of his demands for a border wall. He also incorporated RNC chairwoman Ronna McDaniel into his tweetstorm.
I've been waiting all weekend. Democrats must get to work now. Border must be secured!

— Donald J. Trump (@realDonaldTrump) January 14, 2019
Nancy and Cryin' Chuck can end the Shutdown in 15 minutes. At this point it has become their, and the Democrats, fault!

— Donald J. Trump (@realDonaldTrump) January 14, 2019
"Dems in Puerto Rico as Shutdown hits day 24." @foxandfriends

— Donald J. Trump (@realDonaldTrump) January 14, 2019
Chuck Schumer and Nancy Pelosi are not negotiating in good faith with @realDonaldTrump.

Instead, Congressional Democrats spent the weekend on the beach with lobbyists.

It's time for them to get back to Washington and work to secure our border and reopen the government.

— Ronna McDaniel (@GOPChairwoman) January 13, 2019
A reminder: Trump said last month that "I am proud to shut down the government" to get his border wall, and "I'm not going to blame [Democrats] for it."
Also, in terms of the tweet about Democrats in Puerto Rico, it should be noted Jeanine Pirro has admitted that she wrongly told Trump Pelosi was there when the Fox host interviewed him over the weekend.
— —
>> Follow Ken Meyer (@KenMeyer91) on Twitter
Have a tip we should know? tips@mediaite.com