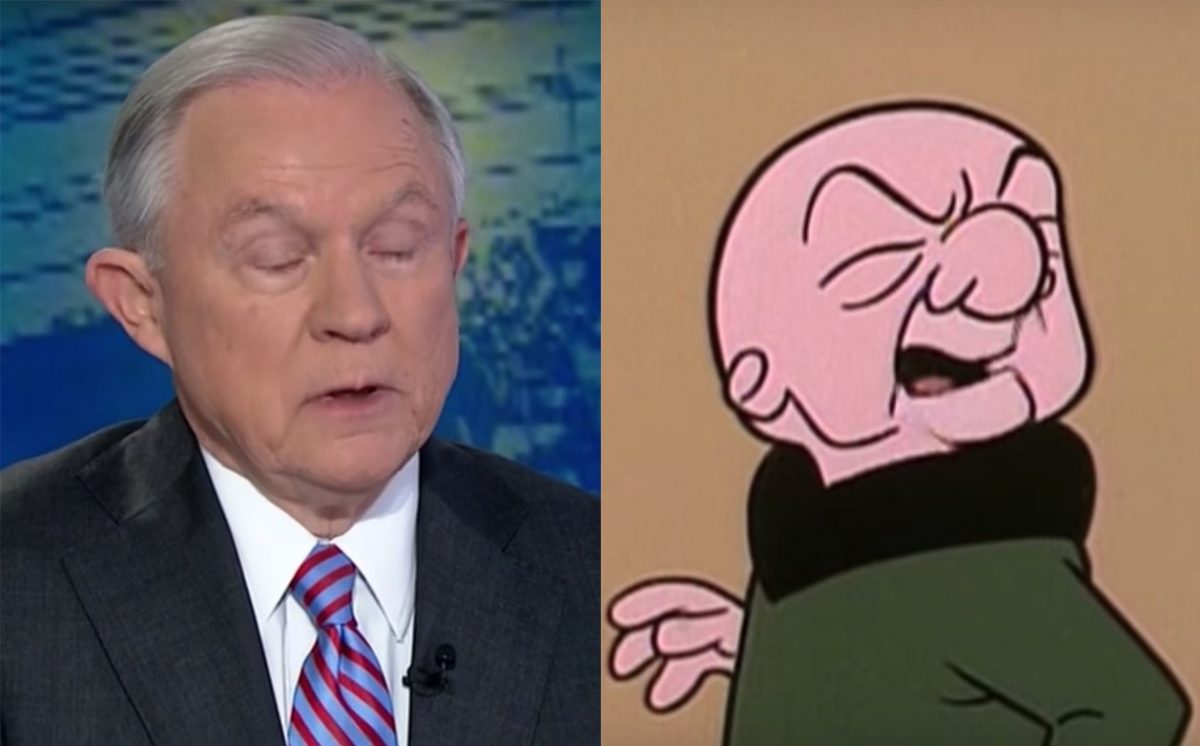 President Donald Trump's public flogging of his own attorney general has been brutal — but his behind the scenes derision of Jeff Sessions is apparently even worse.
Trump issued yet another public rebuke of Sessions on Wednesday morning, calling the attorney general's decision to have the Justice Department's inspector general look into potential FISA abuses by the FBI and DOJ "DISGRACEFUL!" in a tweet.
While it was the first time in a while Trump has so publicly trashed a man he once dismissed as "beleaguered," the Washington Post reported on Wednesday night that the president's animus towards Sessions has been simmering in private.
Per the Post:
Behind the scenes, Trump has derisively referred to Sessions as "Mr. Magoo," a cartoon character who is elderly, myopic and bumbling, according to people with whom he has spoken. Trump has told associates that he has hired the best lawyers for his entire life, but is stuck with Sessions, who is not defending him and is not sufficiently loyal.
Ouch.
To be fair to our beleaguered AG, unlike his previous public lashings from the president, he didn't take this one sitting down. Responding in a statement, Sessions said ""as long as I am Attorney General, I will continue to discharge my duties with integrity and honor."
We'll have to wait and see if this latest name-calling from the president is enough to get him to step down….
The breaking Post report does not center entirely on Trump's insult, however. It's focus is actually a new angle in special counsel Robert Mueller's investigation — that is, the one into the Trump campaign's ties to Russia.
The Post reports:
In recent months, Mueller's team has questioned witnesses in detail about Trump's private comments and state of mind in late July and early August of last year, around the time he issued a series of tweets belittling his "beleaguered" attorney general, these people said. The thrust of the questions was to determine whether the president's goal was to oust Sessions in order to pick a replacement who would exercise control over the investigation into possible coordination between Russia and Trump associates during the 2016 election, these people said.
[image via screengrab]
—
Follow Aidan McLaughlin (@aidnmclaughlin) on Twitter
Have a tip we should know? [email protected]
Aidan McLaughlin - Editor in Chief