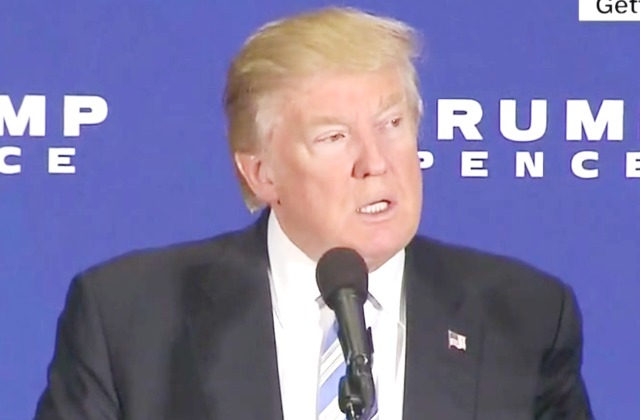 Another day, another morning where President Trump takes a swing at the media over coverage he doesn't approve of. Today, the mogul decided to go after one of his favorite enemies, The ("failing") New York Times.
Remember when the failing @nytimes apologized to its subscribers, right after the election, because their coverage was so wrong. Now worse!

— Donald J. Trump (@realDonaldTrump) March 29, 2017
If the people of our great country could only see how viciously and inaccurately my administration is covered by certain media!

— Donald J. Trump (@realDonaldTrump) March 29, 2017
Trump bashes the Times on a regular basis, usually by commenting about how it's a "failing" paper, blatantly slanted against him. Today, Trump returned to the narrative of how the paper apologized to its readers for covering him badly during the 2016 election.
In fact, the Times never issued such an apology. In the past, Trump has previously mischaracterized a letter the paper did offer its readers back in November. The missive, written by publisher Arthur Sulzberger Jr. and executive editor Dean Baquet, offered thanks to the Times' readers as well as a vow for the paper to "rededicate" itself to impartial journalism.
Currently, the Times' front page story is an article about infighting among White House officials, and Vice President Mike Pence serving as a stabilizing force. The article indicates that Pence has taken on tasks from Chief of Staff Reince Priebus, and that the vice president tried to drum up support for the American Health Care Act before the vote on it was shelved last week.
[image via screengrab]
— —
>> Follow Ken Meyer (@KenMeyer91) on Twitter
Have a tip we should know? tips@mediaite.com