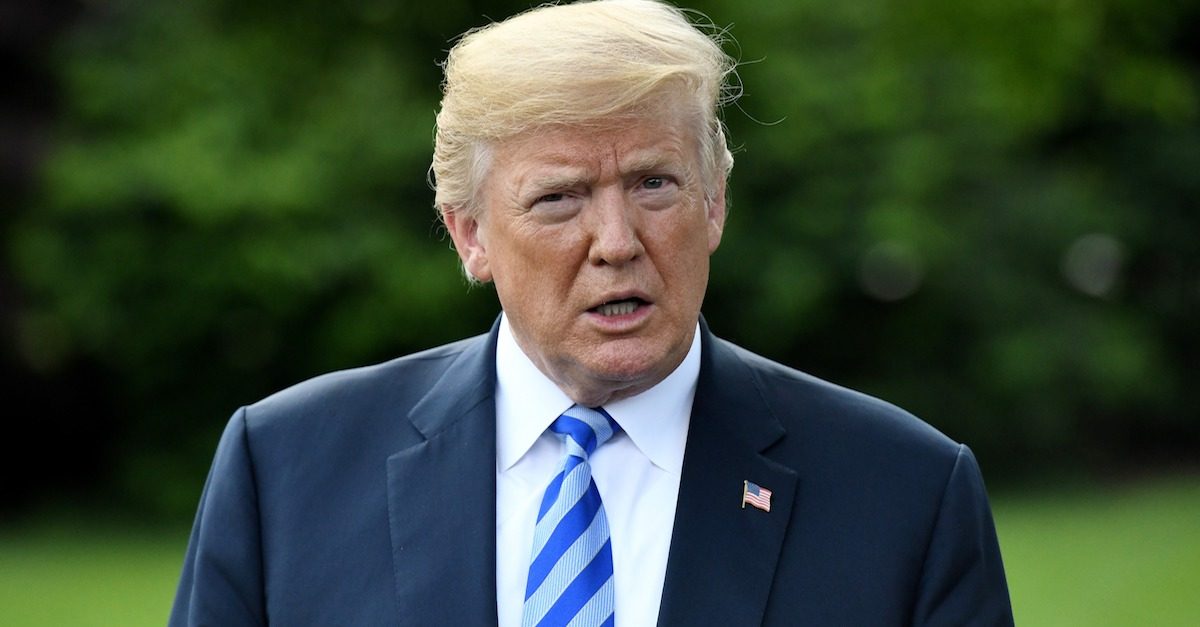 President Donald Trump said on Wednesday he wishes he had fired former FBI Director James Comey the day he won the Republican primary elections, in July 2016.
John Solomon, interviewing Trump for HillTV alongside Buck Sexton, asked if Trump fired Comey because of his poor handling of the Clinton investigation, and not the Russia probe (which is the subject of scrutiny for alleged obstruction of justice by Trump.)
"If I did one mistake with Comey I should have fired him before I got here," Trump replied. It's unclear how exactly Trump could have fired the FBI director when he was but a civilian candidate for president.
He continued:
I should have fired him the day I won the primaries. I should have fired him right after the convention. Say, 'I don't want that guy.' Or at least fired him the first day on the job. If I did one mistake it was, you know, I, I really did fire him, you know I fired him a couple of months in, so it's not like. But I would have been better off firing him or putting out a statement that I don't him there when I get there."
Trump continued that he thought firing Comey would be well received by Democrats, given their own displeasure with how he handled the Clinton investigation.
"I thought I would be popular for the Democrats," Trump said. "I actually thought that firing James Comey, they hated him more than anybody. And so did the Republicans, because the Republicans viewed him as letting [Clinton] get away with murder. They viewed him a different way, but the Democrats hated him even more than the Republicans. Until I fired him. And then they made a decision, and all together, I guarantee you Schumer called them all fast and say 'We love Comey.'"
Read the full interview here.
[Photo by Olivier Douliery-Pool/Getty Images]
Have a tip we should know? tips@mediaite.com
Aidan McLaughlin - Editor in Chief