Trump Remarks That He Won't Compromise With Canada on NAFTA Leak, Upending Deal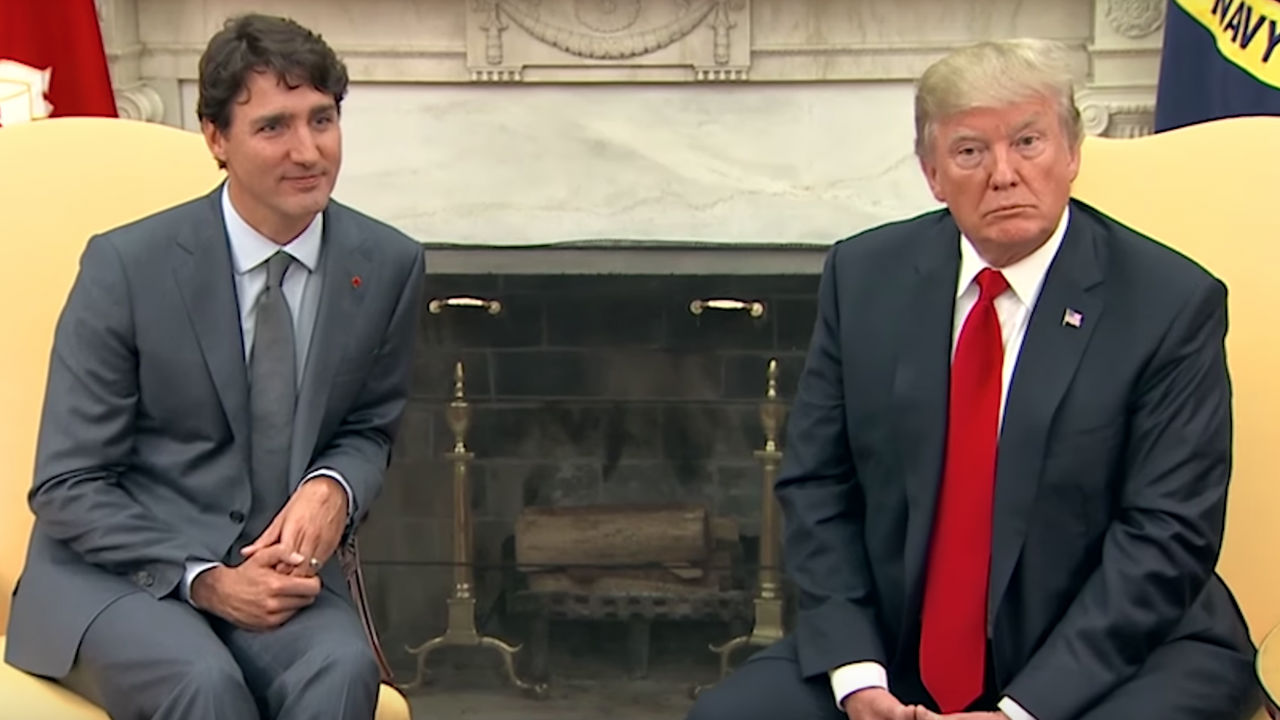 A collection of leaked, off-the-record comments suggest that President Donald Trump admitted to derailing trade negotiations with Canada because he made some "insulting" remarks that Canadian officials took as a sign that the talks weren't being held in good faith.
During an interview with Bloomberg News, the president slammed the "illegal" ongoing Robert Mueller investigation while joking about how he forced the White House into damage control mode this week over the his handling of John McCain's passing. According to White House sources who spoke to the Toronto Star's Daniel Dale, Trump asked to go off-the-record during the interview as he talked about how trade negotiations deteriorated because of some inflammatory secret remarks.
From the report:
"Here's the problem. If I say no — the answer's no. If I say no, then you're going to put that, and it's going to be so insulting they're not going to be able to make a deal…I can't kill these people," he said of the Canadian government.

In another remark he did not want published, Trump said, according to the source, that the possible deal with Canada would be "totally on our terms." He suggested he was scaring the Canadians into submission by repeatedly threatening to impose tariffs.

"Off the record, Canada's working their ass off. And every time we have a problem with a point, I just put up a picture of a Chevrolet Impala," Trump said, according to the source. The Impala is produced at the General Motors plant in Oshawa, Ontario.
The Star was not able to completely confirm the remarks, but members of Prime Minister Justin Trudeau's government are reportedly "confident they are accurate." If Trump did indeed make the comments, then it's likely he won't allow any compromise in NAFTA renegotiation deals. Bloomberg editor-in-chief John Micklethwait did not dispute the authenticity of the off-the-record comments, nor did White House deputy press secretary Lindsay Walters — though she cited "sensitivities" and suggested that they shouldn't be published.
"If this was said, it was said in an off-the-record capacity. I understand you guys have obtained it; I'm not sure where you've obtained it from," Walters said.
[Image via screengrab]
— —
>> Follow Ken Meyer (@KenMeyer91) on Twitter
Have a tip we should know? tips@mediaite.com