Trump Jokes in Interview That Sarah Sanders is Having 'Nervous Breakdown' Over His McCain Comments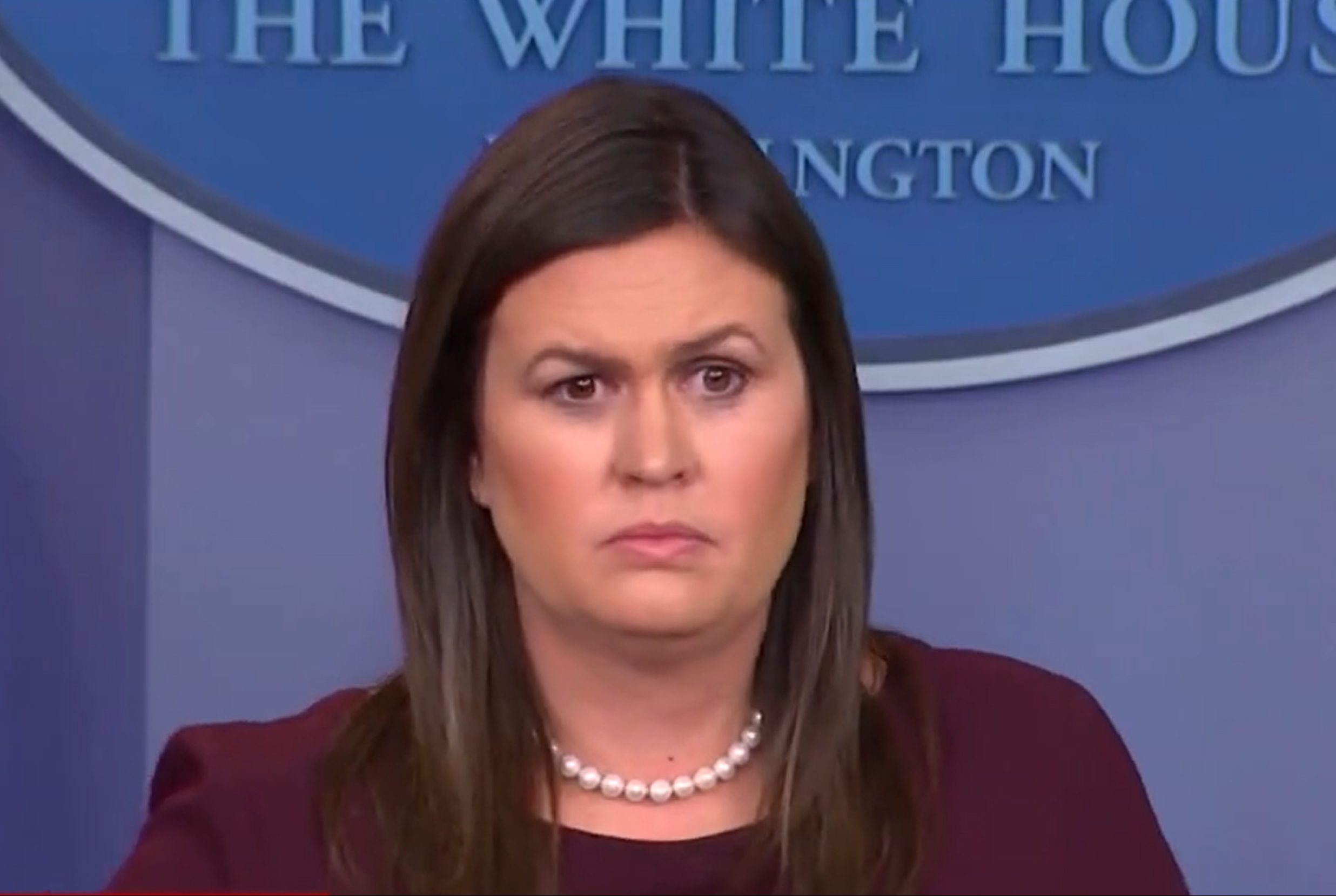 President Donald Trump's response, or lack thereof, to the death of Senator John McCain has placed the White House into damage control mode.
Yet the commander in chief joked Thursday that the controversy has caused Press Secretary Sarah Sanders to have "a nervous breakdown."
In an interview with Bloomberg, Trump was confident he honored McCain appropriately, days after the White House flag was lowered to half-staff, raised to full-staff, then lowered again in what was perhaps the most telling sign of strained relations between the two.
Asked whether he'd made a mistake, Trump said he did what was asked of him.
"No, I don't think I did at all," he told the outlet. "I've done everything that they requested and no, I don't think I have at all."
The president also acknowledged his differences with McCain, saying they'd had their "disagreements and they were very strong disagreements."
"I disagreed with many of the things that I assume he believed in," he added.
But his quip about Sanders came when he was asked if he felt McCain would have been a better president than Barack Obama.
"I don't want to comment on it," he said, Sanders in the same room. "I have a very strong opinion, all right."
He then remarked that his response to the senator's passing was causing Sanders "a nervous breakdown."
"Maybe I'll give you that answer some day later," he said.
[Image via screengrab]
Have a tip we should know? [email protected]