Trump Reportedly Knew About Cohen's Payment To Stormy Months Before Denying It on Air Force One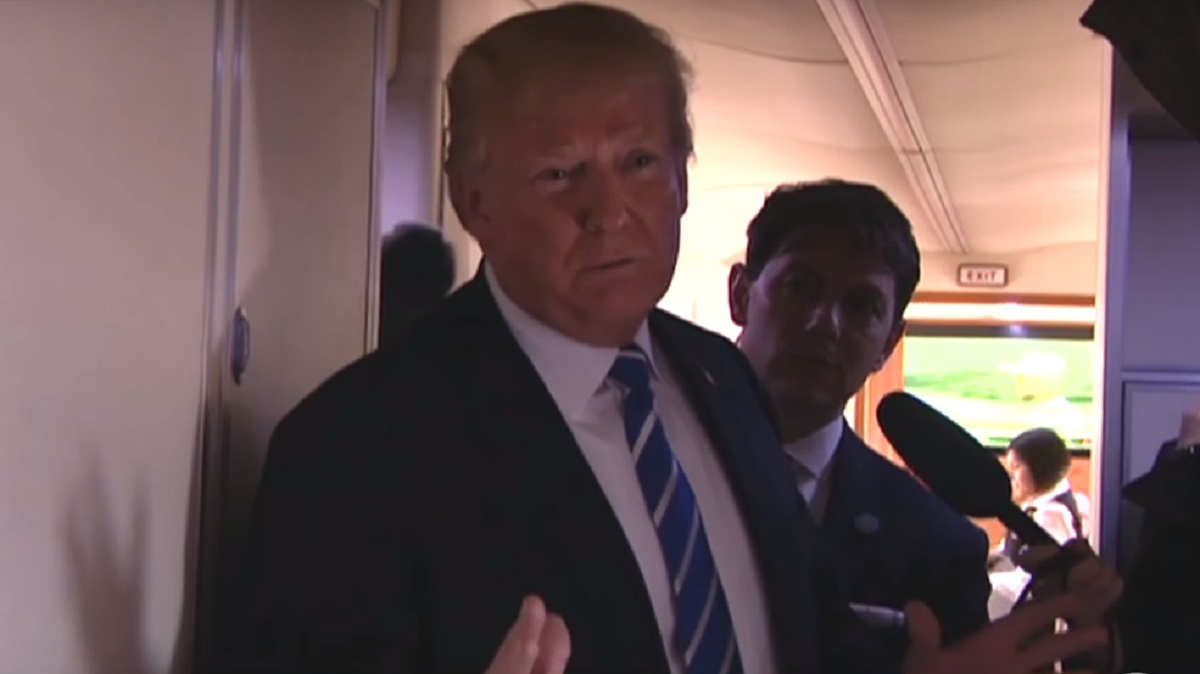 What President Trump knew or didn't know is coming into question regarding the payment his personal lawyer made to a porn star during the 2016 election.
The New York Times reports Friday night that Trump "knew about a six-figure payment" Michael Cohen made to Stormy Daniels in order to silence her about her alleged 2006 affair she had with the billionaire reality star, according to two people "familiar with the arrangement."
This would completely contradict Trump's claim he made to the press in April after the Stormy Daniels scandal broke, which he said on Air Force One that he "didn't know" about the payment and that reporters would have to ask Cohen about it.
Per NYT:
"It was not immediately clear when Mr. Trump learned of the payment, which Mr. Cohen made in October 2016, at a time when news media outlets were poised to pay her for her story about an alleged affair with Mr. Trump in 2006. But three people close to the matter said that Mr. Trump knew that Mr. Cohen had succeeded in keeping the allegations from becoming public at the time the president denied it."
The report also alleges that the chief financial officer of the Trump Organization, Allen Weisselberg, has known the details of how Cohen was being reimbursed, "which was mainly through payments of $35,000 per month from the trust that contains the president's personal fortune." However, one person familiar with the situation said Weisselberg did not know about Cohen's payment to Daniels when the retainer payments went through. If Weisselberg's involvement goes beyond what's been reported, it could draw the Trump Organization "deeper into the federal investigation" of Cohen's activities.
Rudy Giuliani, who recently joined Trump's legal team, made a stunning admission this week that Trump had reimbursed Cohen the $130,000 that was paid to Stormy Daniels just days before the election. He later attempted to correct the record by saying that while Trump did pay Cohen back the money, he didn't know what the money was used for.
[image via screengrab]
Have a tip we should know? tips@mediaite.com