Trump Responds to WashPo Obstruction of Justice Bombshell: 'Phony Story. Nice'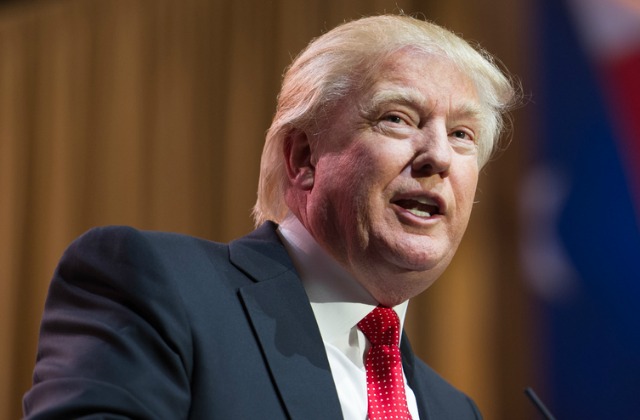 Near wall-to-wall coverage of yesterday's congressional shooting was broken by a bombshell report from the Washington Post which revealed that Special Counsel Robert Mueller and his investigators were looking into whether Trump was guilty of obstruction of justice in the Russia probe.
The news did not go unnoticed by the Commander-in-Chief who — as is style — took to Twitter Thursday morning to blast the report as "phony" and accused investigators of pursing it only because they found "zero proof" of Russia-Trump collusion.
They made up a phony collusion with the Russians story, found zero proof, so now they go for obstruction of justice on the phony story. Nice

— Donald J. Trump (@realDonaldTrump) June 15, 2017
Per the Post:
The move by special counsel Robert S. Mueller III to investigate Trump's conduct marks a major turning point in the nearly year-old FBI investigation, which until recently focused on Russian meddling during the presidential campaign and on whether there was any coordination between the Trump campaign and the Kremlin. Investigators have also been looking for any evidence of possible financial crimes among Trump associates, officials said.
Pundits on both sides of the aisles have long said that Trump's own erratic actions have often created his biggest problems.  The Post took care to note that the investigation spread to Trump shortly after the president fired James Comey as FBI director.
In addition to the president, the New York Times also reported that Trump associates were also being investigated for money laundering.
UPDATE – 8:19 a.m. EST: Trump wasn't done tweeting yet, seeing as he's reminding Twitter that the investigation is a "witch hunt."
You are witnessing the single greatest WITCH HUNT in American political history – led by some very bad and conflicted people! #MAGA

— Donald J. Trump (@realDonaldTrump) June 15, 2017
[image via shutterstock]
Have a tip we should know? [email protected]