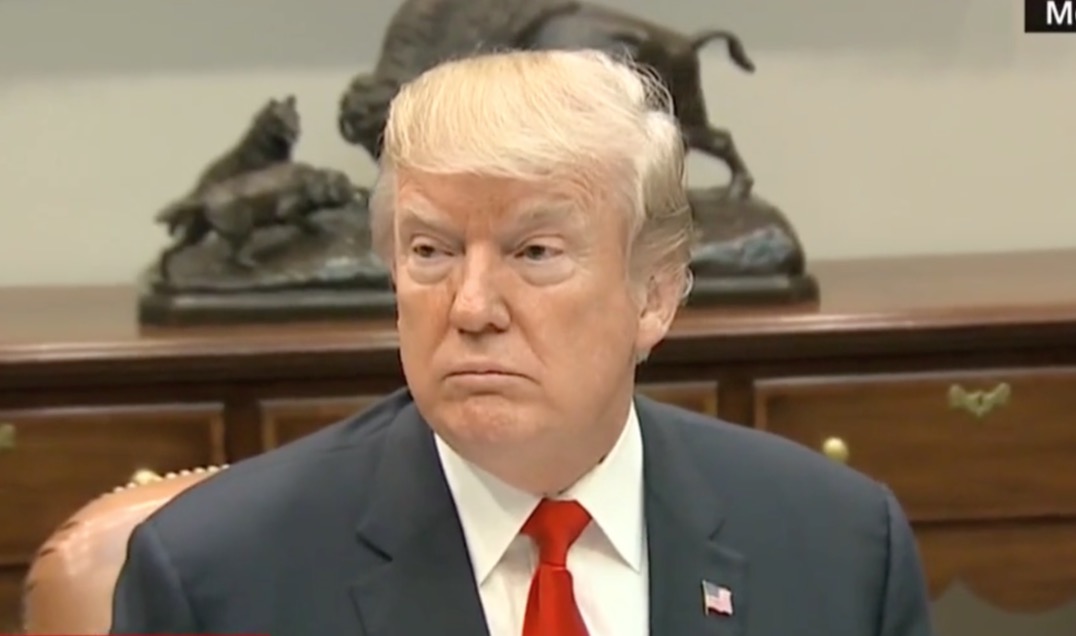 President Trump gave an interview to Reuters this week where he not only indicated that Russia is helping North Korea get around sanctions, but also that the Kim Jong Un regime is dangerously close to a functioning ballistic missile that can reach the United States.
"They're not there yet, but they're close. And they get closer every day," Trump told reporters in a 53 minute interview.
The president said he was interested in seeing whether tensions with North Korea will lessen, citing their recent talks with South Korea and plans to participate in the Winter Olympics. Even so, Trump said he was skeptical about accomplishing anything through negotiations with North Korea since past administrations failed to make substantial progress.
"I'd sit down, but I'm not sure that sitting down will solve the problem," Trump said. "I'm not sure that talks will lead to anything meaningful. They've talked for 25 years and they've taken advantage of our presidents, of our previous presidents."
There was also this highly-intriguing note:
He would not say whether the United States has been considering a limited, pre-emptive attack to show the North that the United States means business.

"We're playing a very, very hard game of poker and you don't want to reveal your hand," he said.
At other points of the interview, Trump praised China for increasing economic pressure on Pyongyang, but also said they could still do quite a bit more. Trump also accused Russia of providing North Korea with fuel and other supplies that are supposed to be restricted by sanctions.
"Russia is not helping us at all with North Korea," said Trump. "[Putin] can do a lot, but unfortunately we don't have much of a relationship with Russia, and in some cases it's probable that what China takes back, Russia gives. So the net result is not as good as it could be."
[Image via screengrab]
— —
>> Follow Ken Meyer (@KenMeyer91) on Twitter
Have a tip we should know? [email protected]