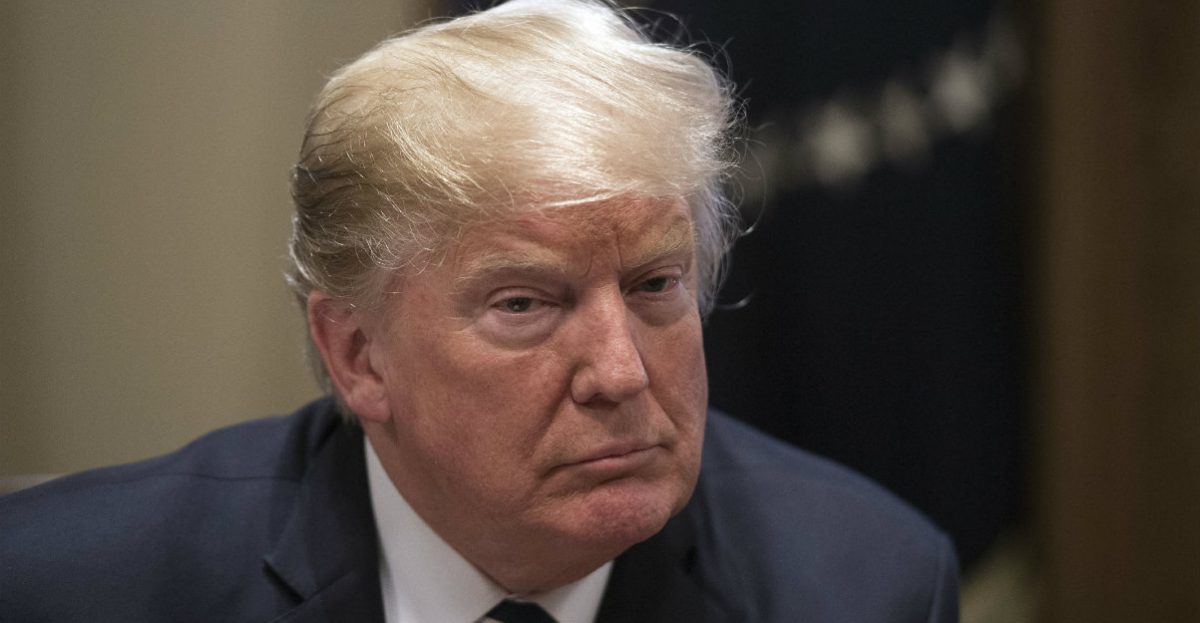 President Donald Trump's interview with the Daily Caller has provided little in the way of news from what has been released so far, but more than enough weird comments from our very weird commander in chief. Among them, an ominous threat to Antifa, the group of radical left wing activists who protested outside Tucker Carlson's home last week.
"These people, like the Antifa — they better hope that the opposition to Antifa decides not to mobilize," Trump told the Daily Caller when asked about the group. "Because if they do, they're much tougher. Much stronger."
"Potentially much more violent," he continued. "And Antifa's going to be in big trouble. But so far they haven't done that and that's a good thing."
The website, which was founded by Carlson, asked Trump about the recent protests outside the Fox News host's home, which police are investigating.
"I spoke to Tucker," Trump replied. "I think Tucker's a great guy — and I think it's terrible. They were actually trying to break down [Tucker's] door."
The interview was conducted by the Caller's star White House reporter Saagar Enjeti, as well as, inexplicably, Benny Johnson, Washington D.C.'s worst reporter. Johnson posted a tweet after the interview that sought to combat recent reports that Trump's post-midterm mood is dour. The tweet also promised "BIG NEWS," which we await with baited breath.
NEW: Just spent +30 minutes in the Oval Office with President Trump.

He was joking.
He was lively.
He was energized.

BIG NEWS TO COME on Florida Recount, Brenda Snipes, Kelly/Nielsen, CNN lawsuit, Tucker Carlson mob incident, Amazon's HQ, GOP Leaders race, Criminal Justice

— Benny (@bennyjohnson) November 14, 2018
[image via screengrab]
Have a tip we should know? tips@mediaite.com
Aidan McLaughlin - Editor in Chief