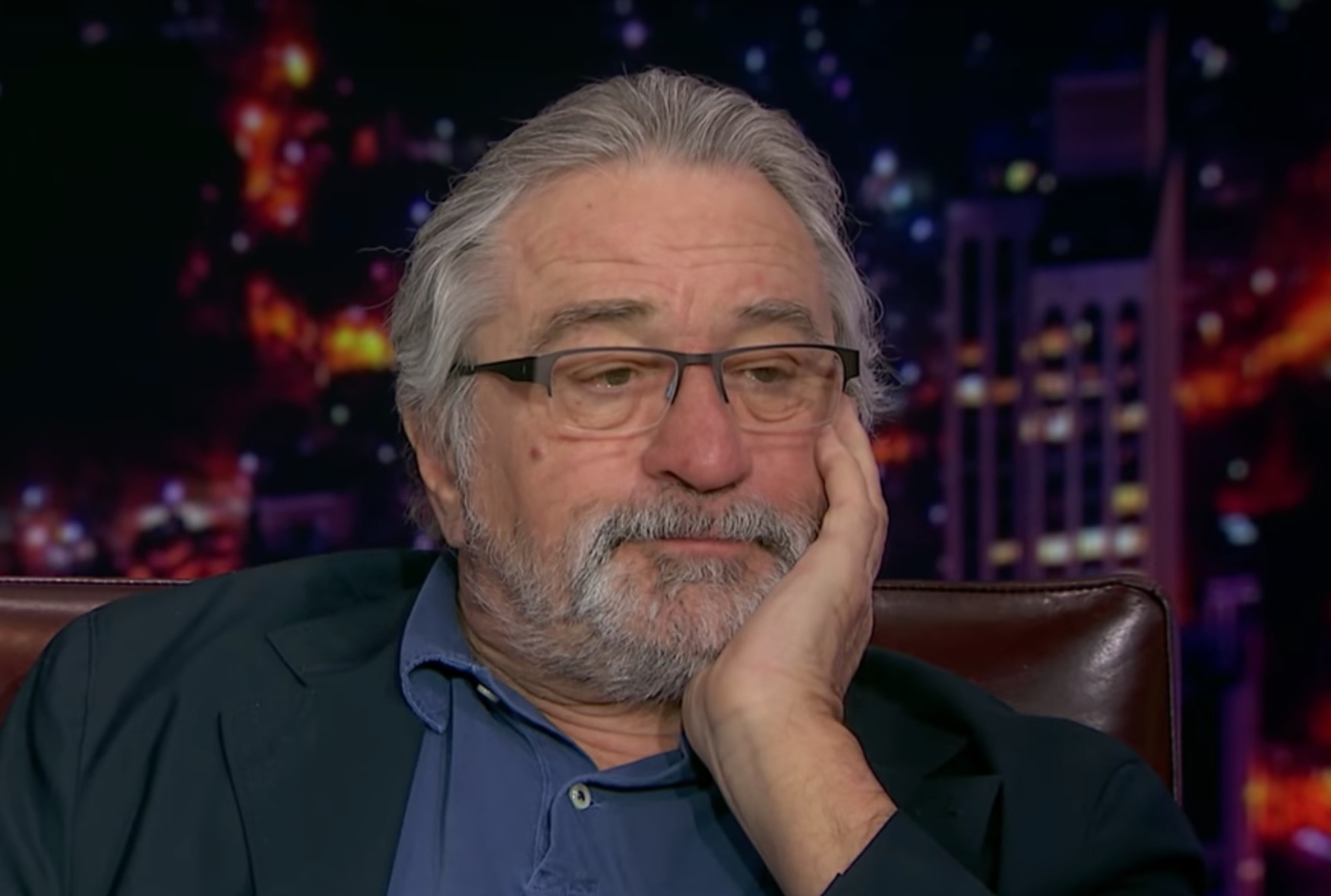 There's so much outrage in Trump-dom today! (What else is new?!) What minor affront set off these snowflakes this time? Well, they learned that Robert De Niro had dared to use curse words to criticize their beloved President Donald Trump.
While no video has been released yet of last night's tirade, the two-time Oscar winning took to the dais at the National Board of Review Annual Awards Gala and allegedly unleashed a profanity laced critique of Trump — and, of course, that was too much for the delicate sensibilities of Trumpers.
So what did De Niro say? Well the iconic actor declared, "This fucking idiot is the president. It's The Emperor's New Clothes – the guy is a fucking fool."
But De Niro was not done. He continued, "Our government today, with the propping of the baby-in-chief ― the jerkoff-in-chief, I call him ― has put the press under siege, ridiculing it through trying to discredit it through outrageous attacks and lies."
De Niro went on to reference recently released film The Post, which depicts how the media took on the Richard Nixon administration.
"The movie gave us glimpses of President Nixon as delusional, narcissistic, petty, vindictive, nasty and batshit fucking crazy," the actor joked. "Ah, the good old days."
De Niro closed with a few more choice words about Trump, declaring that he had "sullied the presidency," and that America under Trump was "a tragic dumbass comedy."
What horror?! An American citizen was exercising his freedom of expression by criticizing the President of the United States in ways that Trump lovers deemed unfair. So they, of course, went ballistic.
People like Trump's BFF Lou Dobbs, who tweeted, "Mental illness sweeps Hollywood. De Niro rants against @POTUS, awards Streep."
And the U.K.'s knock-off version of Dobbs, Piers Morgan, wrote an entire column for the Daily Mail deriding De Niro as an "ignorant lunatic."
Meanwhile podcaster Steve Crowder – who apparently makes a living by being outraged — tweeted: "And the douche award goes to => Robert De Niro, for Most Unoriginal Anti-Trump Rant."
The sheer hypocrisy of the Trumpers being outraged over De Niro's choice of words is laughable. Many of these same people cheered when Ted Nugent said about then President Barack Obama: "Obama, he's a piece of sh*it. I told him to suck on my machine gun."
And they loved it when Nugent proclaimed about Hillary Clinton while referring to his guitar: "Hey Hillary, you might want to ride one of these into the sunset, you worthless bitch."
Do you recall any outrage by these same folks when — after Nugent had made these comments — he was invited in April to the White House for a "royal visit" with Trump? No, me neither.
Trump, with his White House invite to Nugent, sent a clear message that his past comments about Obama and Hillary were A-Okay.
Beyond that, De Niro's criticism of Trump was very similar to what we have heard from Trump's own inner circle. As MSNBC's Joy Reid tweeted today: "The irony of course is that Robert De Niro didn't say anything about Trump that his own cabinet members, Rupert Murdoch and his rich supposed friends don't reportedly say about him. He just said it in De Niro-ese (with lots of cussing)."
That's 100 percent correct. Per media reports, Steve Mnuchin and Reince Priebus have called Trump an "idiot."  Trump advisor Gary Cohn declared that the president was "dumb as shit". Trump's own National Security advisor H.R. McMaster called Trump a "dope" and of course Rex Tillerson described Trump as a "Fucking moron."
But don't get me wrong, I hope Trumpers express their outrage every time these snowflakes get upset. What they don't get is that every time we piss off a Trump supporter, an angel gets their wings.
So, it looks like De Niro was making a lot of angels today as he angered so many Trumpers — which, of course, brings such joy to people, like me, who oppose Trump with every fiber of our being.
Dean Obeidallah, a former trial lawyer, hosts the national progressive radio program The Dean Obeidallah Show on SiriusXM radio and is a columnist for The Daily Beast.
[image via screenshot]
This is an opinion piece. The views expressed in this article are those of just the author.