Trump's Classified Info Disclosure to Russia Has Reportedly Put a Spy's Life in Danger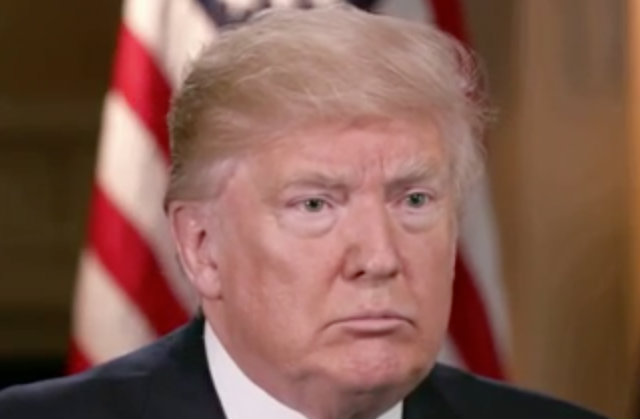 One of the concerns that had been expressed in the aftermath of reports that President Donald Trump divulged highly classified information to Russian officials last week is that it could place lives in danger, specifically those involved in gathering the intelligence.
Well, according to reporting by ABC News, those fears could be realized as current and former American officials are saying that the life of a spy placed inside of ISIS is at risk. The spy, who was put there by Israel, had provided information about an ISIS plot to bring down an American-bound jet by using a bomb hidden inside a laptop.
The sensitive intelligence was shared with the United States, officials say, on the condition that the source remain confidential.

"The real risk is not just this source," said Matt Olsen, the former Director of the National Counterterrorism Center and an ABC News contributor, "but future sources of information about plots against us."
It had been reported earlier today that Israel was the source of the "code-word" intelligence that Trump shared with the Russian foreign minister and ambassador when they met with him in the White House. National Security Advisor H.R. McMaster has said that Trump's sharing of info was "wholly appropriate."
ABC News also spoke to Dan Shapiro, the former US ambassador to Israel. In his opinion, Trump was "careless" for sharing the intelligence with Russia because they are not the United States' partner in the fight against ISIS. He further added that disclosing the info shows a "poor understanding of how to guard sensitive information."
[image via screengrab]
—
Follow Justin Baragona on Twitter: @justinbaragona
Have a tip we should know? tips@mediaite.com