Trump's Immigrant Crime Hotline Overrun With Calls About (Extraterrestrial) Aliens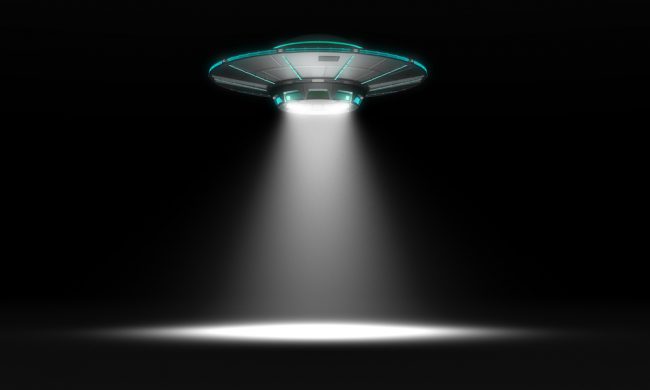 In February, Donald Trump announced the establishment of the Victims Of Immigration Crime Engagement office. It's not going well.
To be fair, it's not going well for Trump and his White House, but for pranksters and #resist-ers, it's going great. See, the VOICE hotline is being trolled by people calling to complain about aliens of the universal kind, not the illegal immigrant variety, according to the Independent.
When the initiative was first announced, it was criticized for being discriminatory and drew comparisons to the Nazis' tactic of setting aside newspaper space to list crimes committed by Jews. Then again, a similar approach was employed by Breitbart's "black crime" section, and look at where Steve Bannon ended up.
The Immigration and Customs Enforcement website says pretty clearly that the hotline is for anyone "impacted by crimes committed by removable criminal aliens." ICE did not specify alien type!
To spread the word about the hotline spamming, activists used the hashtag #AlienDay, which was already being used by fans of the Alien movie series for other reasons yesterday.
Trump's illegal alien hotline being bombarded by callers reporting space aliens is the feel-good story of the week. Thank you #alienday

— jason waterfalls (@TheRealJBox) April 27, 2017
Have you spotted any space aliens recently? Call Trump's criminal alien hotline immediately:1-855-488-6423 #AlienDay https://t.co/HKAEJFnWEZ

— The Land of Trump ? (@thelandoftrump) April 27, 2017
Surrounded by patriots calling Trump's stupid hotline reporting crimes by aliens ?? #AlienDay #GodBlessAmerica

— ?️‍??? (@AHW9128) April 27, 2017
@AlexanderMcCoy4 Make every day #alienday until this hotline does its job and folds.

— JFluv (@jfluv) April 27, 2017
RT: Call Trump's hateful hotline at 1-855-48-VOICE and keep telling him about "alien" crimes. Martians et al. Open 8am-8pm EST #AlienDay

— Katy Otto (@exfkaty) April 27, 2017
@AlexanderMcCoy4 @Vets_Vs_Trump Line seems to be down. Take survey ???

— (((Beth))) (@BethAshworth5) April 27, 2017
Donald Trump likes to know about aliens. Please call 1 855 48 VOICE to report illegal aliens. #UFO #UFOSightings #RoswellIncident #AlienDay pic.twitter.com/dRhpExu0Gt

— Just Joey (@PhucMyHo) April 27, 2017
855-48-VOICE The illegal alien crime reporting line, just called to report cow abductions by flying saucers. They hung up on me. #AlienDay

— Libby (@ICantEvenToday) April 27, 2017
You know how everyone jokes that Trump's proposed border wall won't keep out, you know, planes? None of us ever even thought of UFOs.
[image: u3d/Shutterstock]
Have a tip we should know? tips@mediaite.com