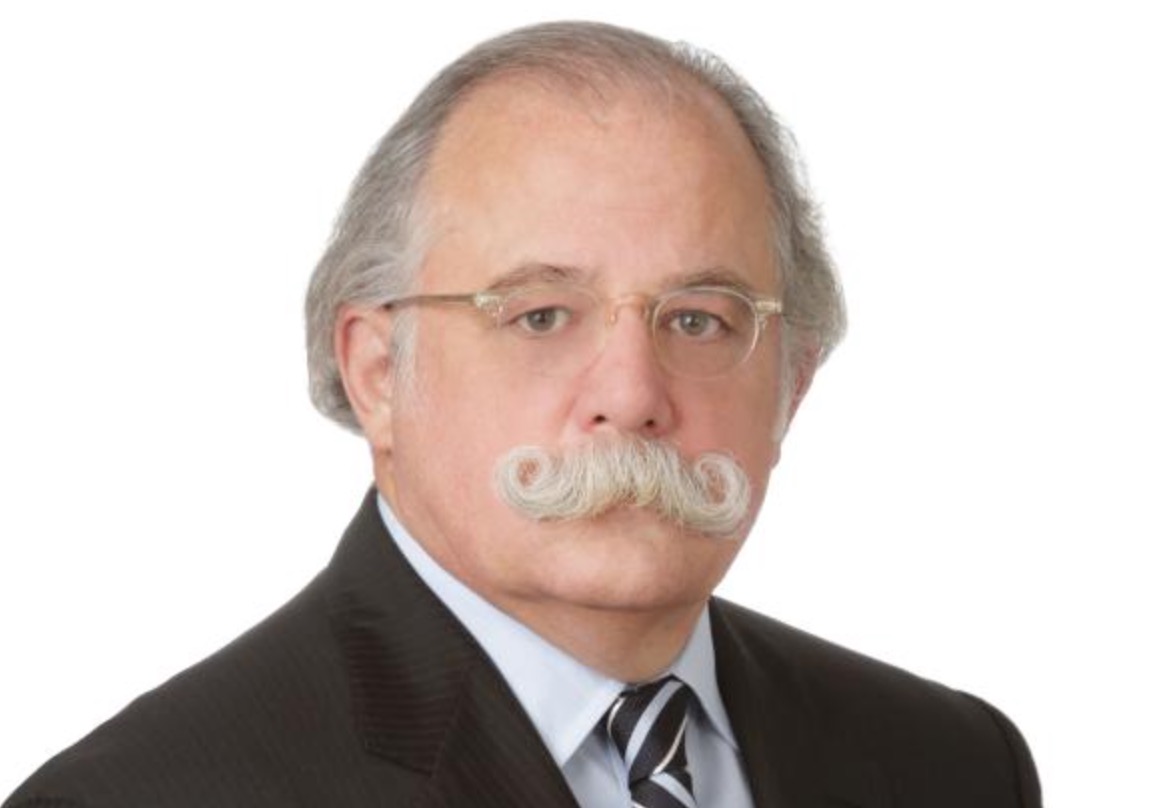 Ty Cobb became the latest major figure to leave the White House today, so naturally, the Twitterverse had plenty of things to say about what this means for the Trump Administration.
The top lawyer is stepping down from the president's legal team and being replaced by Emmet T. Flood. Since Cobb urged Trump to give Robert Mueller an interview and Flood is expected to recommend a more confrontational approach to the special counsel investigation, the development is likely to prompt a significant shift in the White House's legal strategy.
Of course, since Cobb is known for his very prominent mustache, there were a lot of people who said that the White House's biggest loss was in facial hair:
Trump lawyer Ty Cobb is retiring. He plans to spend more time with his mustache. https://t.co/eWi6rt6Ddx pic.twitter.com/I6QYDBBRAW

— David Mack (@davidmackau) May 2, 2018
John Bolton watches Ty Cobb leave. "There can be only one," he thinks, stroking his mustache. "There can be only one."

— shauna (@goldengateblond) May 2, 2018
Ty Cobb's retirement means the end of Murderer's Row for facial hair pic.twitter.com/ISnuvsaIui

— Justin Miller (@justinjm1) May 2, 2018
I'm starting a rumor that John Bolton's mustache pushed out Ty Cobb's mustache.

— JackiSchechner (@JackiSchechner) May 2, 2018
Now Cobb is freed up to do Quaker Oats and Diabetes commercials. https://t.co/1Wr0Wpe86n

— Emily Brandwin (@CIAspygirl) May 2, 2018
Mustache remains resplendent https://t.co/rOxh1dL0wd

— Chris Cillizza (@CillizzaCNN) May 2, 2018
Breaking: Trump's lawyer, Ty Cobb, is retiring to focus more on being the Duke of Weselton. pic.twitter.com/JsDbu7X5rX

— OhNoSheTwitnt (@OhNoSheTwitnt) May 2, 2018
Ty Cobb's mustache belongs in the Hall of Fame.

— Steven Dennis (@StevenTDennis) May 2, 2018
Can't wait for the tell-all book written by Ty Cobb's mustache! pic.twitter.com/eMTR18kDlX

— The Opposition w/ Jordan Klepper (@TheOpposition) May 2, 2018
If you want a more serious takeaway, a lot of other Twitter users are digging up one of Trump's tweets calling "fake news" on old reports that Cobb could be on his way out in the foreseeable future. Their reaction: the "fake news" ain't so fake after all.
Less than 2 months ago. 1 of 3 remains. https://t.co/ubTP4vpBSL

— Aaron Blake (@AaronBlake) May 2, 2018
Flashback to March 11, when Trump attacked @maggieNYT & @nytmike on twitter for reporting that Trump was considering hiring Emmet Flood. The president called it a "false story." It turned out to be true.

— Philip Rucker (@PhilipRucker) May 2, 2018
Two of three Trump lawyers he praised in March now out. https://t.co/kfBzBHjZce

— Peter Alexander (@PeterAlexander) May 2, 2018
Less than 2 months later, only 1 of these 3 lawyers is still on POTUS's legal team https://t.co/oHiKkCvtHQ

— Jeremy Diamond (@JDiamond1) May 2, 2018
[Image via screengrab]
— —
>> Follow Ken Meyer (@KenMeyer91) on Twitter
Have a tip we should know? tips@mediaite.com