Uber CEO Steps Down from Trump Advisory Council Following #DeleteUber Efforts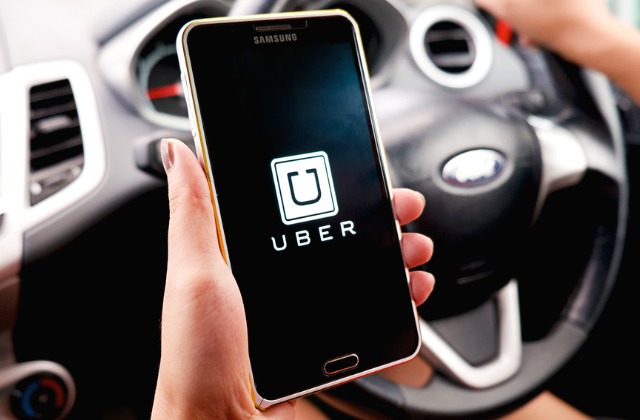 The CEO of Uber is stepping down President Trump's economic advisory council after public efforts by people to boycott the company following last weekend's protests.
People gathered outside airports last weekend to show solidarity with people being detained due to the executive order the president signed. The New York Taxi Workers Alliance said they wouldn't be picking up people from JFK in solidarity with the protesters, but Uber still continued to pick up people and tweeted this out:
Surge pricing has been turned off at #JFK Airport. This may result in longer wait times. Please be patient.

— Uber NYC (@Uber_NYC) January 29, 2017
In response, there was a massive #DeleteUber campaign in which people removed the app from their phones. Many people said they would use Lyft instead, and Lyft pledged $1 million to the ACLU (though major Trump backer Carl Icahn has a big investment in Lyft).
Uber CEO Travis Kalanick sent out a letter to employees earlier on Sunday that contained the following message:
While every government has their own immigration controls, allowing people from all around the world to come here and make America their home has largely been the U.S.'s policy since its founding. That means this ban will impact many innocent people—an issue that I will raise this coming Friday when I go to Washington for President Trump's first business advisory group meeting.

Ever since Uber's founding we've had to work with governments and politicians of all political persuasions across hundreds of cities and dozens of countries. Though we share common ground with many of them, we have had areas of disagreement with each of them. In some cases we've had to stand and fight to make progress, other times we've been able to effect change from within through persuasion and argument.
Kalanick also addressed people who were upset that he was on Trump's economic advisory council and said, "I understand that many people internally and externally may not agree with that decision, and that's OK. It's the magic of living in America that people are free to disagree."
But today, the New York Times reports, he announced that he stepped down:
"Earlier today I spoke briefly with the president about the immigration executive order and its issues for our community," Mr. Kalanick wrote. "I also let him know that I would not be able to participate on his economic council. Joining the group was not meant to be an endorsement of the president or his agenda but unfortunately it has been misinterpreted to be exactly that."
[image via Shutterstock]
— —
Follow Josh Feldman on Twitter: @feldmaniac
Have a tip we should know? tips@mediaite.com
Josh Feldman - Senior Editor