W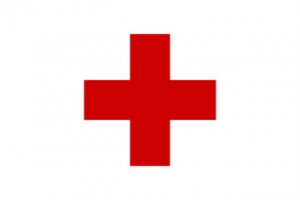 elcome to Undercovered: our new daily feature bringing attention to stories we feel deserve a larger audience.
—
A public health emergency has wracked the nation of Venezuela. In a harrowing report published Sunday in the New York Times Nicholas Casey describes in visceral detail how the economic crisis plaguing the country has caused breakdowns of vital hospital equipment like dialysis machines, X-rays, and incubators, and shortages of medicine and vital supplies like gloves and soap and even paper.
Reporting from the port city of Barcelona, Casey details how, in a single day and night, seven newborns died in one hospital when a blackout crippled the respirators in a maternity ward. How "patients lie on the floor in pools of their blood" for the lack of beds.
Casey writes:
At the University of the Andes Hospital in the mountain city of Mérida, there was not enough water to wash blood from the operating table. Doctors preparing for surgery cleaned their hands with bottles of seltzer water.

"It is like something from the 19th century," said Dr. Christian Pino, a surgeon at the hospital.

The figures are devastating. The rate of death among babies under a month old increased more than a hundredfold in public hospitals run by the Health Ministry, to just over 2 percent in 2015 from 0.02 percent in 2012, according to a government report provided by lawmakers.

The rate of death among new mothers in those hospitals increased by almost five times in the same period, according to the report.

[…] It is a battlefield clinic in a country where there is no war.
You can read the complete report here.
—
"Undercovered" is a new daily feature from Mediaite, bringing attention to stories that warrant more attention. If you have an idea or a tip, please email us at Undercovered@mediaite.com
Have a tip we should know? tips@mediaite.com