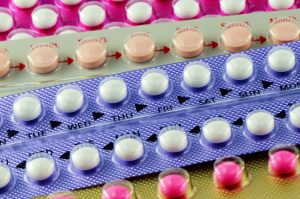 Undercovered is our daily feature bringing attention to women's issues worldwide, which we feel deserve a larger audience.
—
Seven women sit in a small room in Katmandu, Nepal, fielding up to 150 calls a day from women and men inquiring about reproductive health, safe sex, abortion, contraception and a host of similar issues, according to a new report in Women & Girls Hub.
The free helpline, an initiative called Meri Saathi, was launched in 2011 to provide vitally needed health information to Nepalis with limited access to health care and accurate medical information.
Sophie Cousins reports:
In mountainous Nepal, where it can take a woman days to get to the nearest primary healthcare center and where premarital sex is taboo, the call center is a lifeline for thousands of Nepalis who have little or no access to accurate information.

[…] The main purpose of the hotline is to educate people about their sexual health and reproductive rights. The center also offers counseling via live chat on its website and through Facebook and Twitter, and the Meri Saathi workers follow up on existing clients whenever they can.

[…] For young women who call, the primary concerns are sexual propositions outside of marriage, contraception, menstruation pain and access to safe abortions. Stories of women inserting iron bars or using other potentially fatal methods to try to give themselves an abortion are all too common.
You can read the complete report at Women & Girls Hub here. 
—
[image: areeya_ann via shutterstock.com]
Undercovered is a daily feature from Mediaite, bringing attention to stories about women's issues that warrant more attention. Go through the Undercovered archives here. If you have an idea or a tip, please email us at Undercovered@mediaite.com
Have a tip we should know? tips@mediaite.com