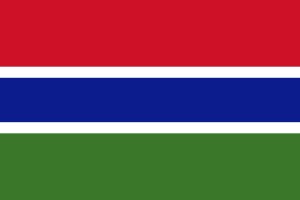 Welcome to Undercovered: our daily feature bringing attention to excellent reporting we feel deserves a larger audience.
Starting this week, Undercovered will be shifting its focus to highlight reporting on women's issues worldwide. 
—
Gambian President Yahya Jammeh on Friday implemented an immediate ban on child marriage. Under the ban, both the husband and parents of the underage girl being married could be punished with up to 20 years in prison.
Thomson Reuters Foundation (the arm of Reuters that reports on humanitarian issues) reports that while human rights activists welcome the ban as a step forward for women's rights in the small West African nation, the ban could spark a backlash from social and religious conservatives, and the strict punishments could potentially drive the practice underground.
Reuters' Kieran Guilbert, reporting from Dakar, Senegal, writes:
Almost a third of women aged between 20 and 24 in Gambia were married before the age of 18, and nearly a tenth before 15, according to data from the U.N. children's agency (UNICEF).

Yet a law alone will not be enough to stop girls from being married before 18, said campaign group Girls Not Brides (GNB).

"It is essential to empower girls, to protect their rights and provide meaningful alternatives to marriage that are valued by communities, such as education," said Ruth Koshal of GNB.

Gambia last month became the 13th nation in Africa to join the African Union's (AU) campaign to end child marriage, which aims to raise awareness of the risks of the practice.

Early marriage deprives girls of education and opportunities and increases the risk of death or serious childbirth injuries if they have babies before their bodies are ready. Child brides are also at greater risk of domestic and sexual violence.
You can read the complete report from Reuters here.
—
Undercovered is a daily feature from Mediaite, bringing attention to stories about women's rights that warrant more attention. Go through the Undercovered archives here. If you have an idea or a tip, please email us at Undercovered@mediaite.com 
[image: Flag of Islamic Republic of The Gambia, via Wikicommons]
Have a tip we should know? tips@mediaite.com