Republican Communications Expert Says Rebuffing Ailes' Advances Got Her 'Blacklisted' From Industry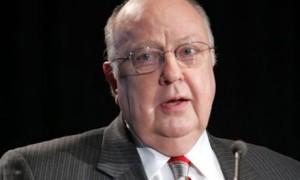 Since Gretchen Carlson alleged that Roger Ailes sexually harassed her, there has been a lot of reaction, but most notably, there have been other women lining up to say the same thing. Of them, one in particular has been very vocal on the record. She is Kellie Boyle, a woman who once worked for the RNC and was a rising star on the right. She idolized Ailes for his work in political communications.
In an interview with Fortune, she stated simply, "I had my career taken away from me," after revealing that she turned down his sexual proposition and had a contract denied all within a few hours. Here is what she said happened after he showed her around his offices and suggested he might be able to send some work to her communications firm:
I told him I was going to DC for this career-making contract with the National Republican Congressional Committee that I had been working on for a long time. I was going to sign the contract and get my assignments. He said he was going to be in DC. Did I want to have dinner? The dinner was purely professional. I asked him about his work and heard his war stories.

Things changed 180 degrees when I accepted a ride from him. He had a car and a driver. We got in the car and he said, "You know if you want to play with the big boys, you have to lay with the big boys."

It's a line I've never forgotten. I wonder how many times he'd said that. I was taken so unaware.
She claimed that out of fear he could attack her, she tried to keep him talking. She said she got him to reveal that if she became his "special friend," other executives in the industry would know not to make demands of her, though they might still want "a blowjob or two." She said she wasn't interested.
The next day, she got to DC to find that the person she had traveled to meet with was suddenly unavailable with no explanation. She surmised that Ailes, who has a lot of sway in politics and media, had made her "persona non grata" and that was it.
Later, a friend on the inside confirmed to her that she was on a do-not-hire list. Ailes has not provided a comment on this story.
Go read the entire story yourself right here.
She — along with five other women — also told a version of her story to New York Magazine, prompting this response from Ailes and his legal team:
It has become obvious that Ms. Carlson and her lawyer are desperately attempting to litigate this in the press because they have no legal case to argue. The latest allegations, all 30 to 50 years old, are false.
This story is certainly heating up, right?
[image via screengrab]
For more from Lindsey: Twitter. Facebook.
Have a tip we should know? tips@mediaite.com