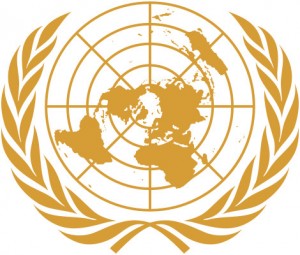 Undercovered is our daily feature bringing attention to women's issues worldwide, which we feel deserve a larger. 
—
Dr. Babatunde Osotimehin, the Executive Director of the United Nations Population Fund (UNFPA) and Under-Secretary-General of the UN, penned a statement Wednesday, describing the UN's efforts to combat compulsory child marriage worldwide.
Thousands of girls are denied education and prospects of decent employment, and are forced into a life of servitude and isolation from family and loved ones, he writes.
In Odisha, India, where more than one in three girls will be married before 18, it takes serious commitment and investment to ensure that adolescent girls are not condemned to such a life.

Globally, there are significant hurdles to overcome, and we must address the systematic exclusion faced by girls from before birth via gender-biased sex selection, through adolescence with lower rates of transition to secondary school, denial of their sexual and reproductive health and rights (the right to access contraception without parental or spousal consent or the right to quality maternal health care or the recognition of marital rape as a crime, etc.), and loopholes between customary and statutory laws that permit child marriage.

At UNFPA, the United Nations Population Fund, we estimate that child marriage is a reality faced by 17.4 million girls each year. But if we speak up and act, there is a possibility for millions of girls to lead a different life, one of their own choosing.
You can read the complete letter here.
—
Undercovered is a daily feature from Mediaite, bringing attention to stories about women's issues that warrant more attention. Go through the Undercovered archives here. If you have an idea or a tip, please email us at Undercovered@mediaite.com
Have a tip we should know? tips@mediaite.com