Undercovered: Why Does the Death Rate for Middle-Aged American Women Continue to Rise?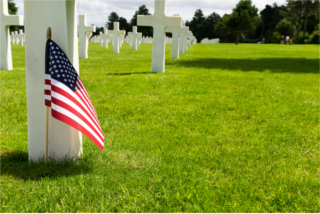 Welcome to Undercovered: our new daily feature bringing attention to stories we feel deserve a larger audience.
Throughout the world adult mortality rates are on the decline — with a stark and notable exception: among middle-aged American women, deaths are still on the rise.
In a report this week the BBC World Report's weekly Inquiry podcast consulted four experts in an effort to better understand this phenomenon, which came to light originally in a 2008 study.
Jennifer Karas Montez, an assistant professor of sociology at Syracuse University, said:
Between 1990 and 2010, life expectancy of low-educated white women declined by 1.2 years. That 1.2 years is about 13 years of progress washed away, so what seems to be minor changes in life expectancy signal really big problems going on underneath the surface.

If we look at the trends in the US in an international context, it becomes even more stark. US women are at the bottom in terms of other high-income countries on these measures. So we've really fallen off; the trends have really diverged in an international context which tell us there's something unique going on in the US, especially for US women.
The overprescription of opioid painkillers and the dearth of resources to address mental health issues are cited as some of the primary drivers, along with a catalogue of unhealthy behaviors. Though Laudy Aron, a senior fellow with the Urban Institute in Washington DC, says that factors like income and geography play a larger role than any single immediate cause of death.
"A lot of these health behaviors and the mortality causes that underpin them occur in a context," she said. "So I think it's important that we understand the bigger environment in which these are occurring."
"It really is a constellation of factors having to do with social and economic wellbeing."
You can listen to the complete report here or download the podcast here.
—
"Undercovered" is a new daily feature from Mediaite, bringing attention to stories that warrant more attention. If you have an idea or a tip, please email us at Undercovered@mediaite.com
[image via shutterstock]
Have a tip we should know? tips@mediaite.com